Elmira Stove Works' Online Visualizer Lets Designers and Clients Build Virtual Appliances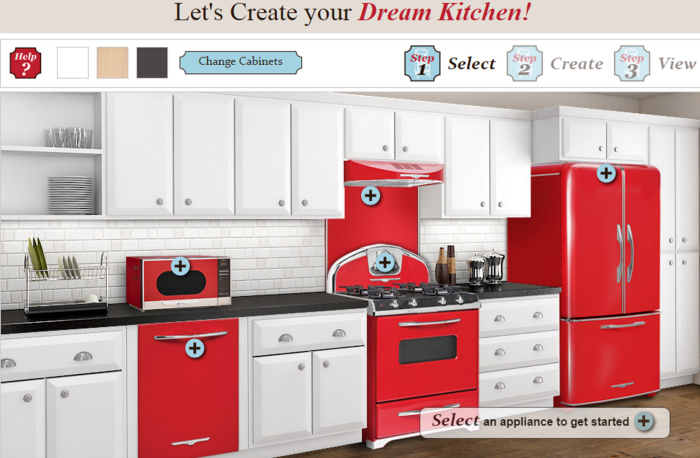 August 25, 2017
Elmira Stove Works, a manufacturer of antique and retro style appliances, has enhanced its "Create Your Dream Kitchen" website tool, an interactive online feature that enables designers to work with their clients to build "virtual" appliances, making it easy for them to envision how the appliances will look in their homes.
Available at elmirastoveworks.com, the easy-to-use tool lets designers build a kitchen via a simple three-step process. First, they select the Elmira appliance(s) to include in the kitchen along with the cabinet color. For each category, they then choose the desired model, color, features, trim and options that meet specified design and budget parameters. Finally, they can view their finished kitchen – along with pricing – and save, print and / or share a PDF with their client via email. They can also request a final quote from Elmira Stove Works. The visualizers make what might, because of the large number of possible combinations (more than one million), seem like a very complex product, very easy to order.
Since designers and their clients are able to see pricing at the time they create their "dream" kitchen, the element of surprise when purchasing appliances is eliminated. If the original kitchen configuration exceeds budget, the designer can simply work alongside their client to adjust the models and options to reach the desired price point.
"Our interactive tool allows designers to more closely interact with their clients in the appliance selection process," said Tony Dowling, vice president of sales and marketing, Elmira Stove Works. "They can build virtual appliances, view them in a variety of different cabinet colorways, see full pricing, and have fun doing it. It creates a unique user experience that instills confidence that the appliance that is ultimately received is exactly what was ordered – and desired."