Fisher & Paykel Introduces the Mastery of Temperature Experience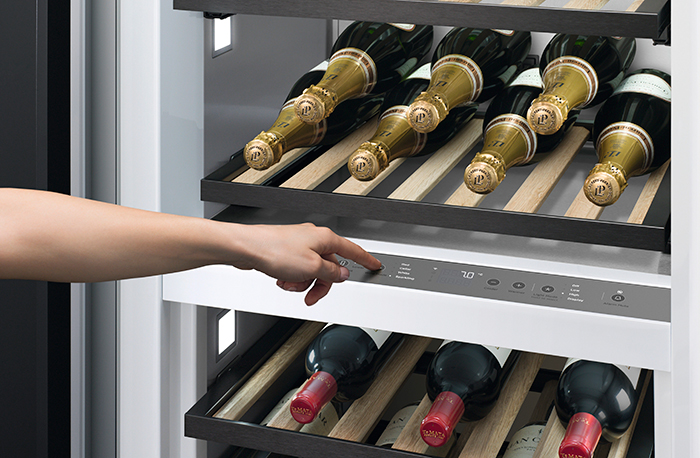 July 20, 2023
Fisher & Paykel has announced Mastery of Temperature, an interactive demonstration that highlights the science behind the art of cooking and offers customers an insight-led approach to designing the kitchen space. 
For nearly 90 years, the New Zealand-based appliance brand has extensively studied the ways different cooking methods, temperature, humidity and heat types combine to create optimal flavor and texture. Starting this month, the brand invites customers (trade and consumers) to visit its Experience Centers in New York City and Costa Mesa, Calif., for The Mastery of Temperature Experience. Guests will enjoy a private, multi-course tasting prepared by the brand's in-house chefs and learn how Fisher & Paykel's complete kitchen suite addresses the nuances of the food care cycle to better support how users shop, cook and entertain. Those in Southern California can sign up here, and those in the New York Tri-State area can contact newyorkec@fisherpaykel.com to arrange a visit.
From a gentle, chocolate-tempering warmth to the intense heat required to sear a steak, Fisher & Paykel's Mastery of Temperature explores the importance of precision and control throughout each of the important stages — from food care to cooking to cleaning.
Food & Wine Care



The Food & Wine Care cycle begins with proper storage as even subtle changes in temperature and humidity can diminish an ingredient's shelf life, nutritional content and depth of flavor. Fisher & Paykel's Triple Zone Refrigeration technology leverages three independent food zones for complete control over the way users care for food, ensuring ingredients are as fresh as possible until the moment they are ready to be used. The Triple Zone Fridge has adjustable temperatures from 34 to 43 degrees Fahrenheit. These new modular refrigerators and freezers can be mixed and matched, with different sizes and finishes, and installed side by side or individually throughout the kitchen for custom cooling solutions. 
Variable temperature zones also ensure the best storage environment for wine. Every wine variety has its ideal serving temperature to bring out the full spectrum of flavors and aromas the winemaker has worked hard to imbue in every bottle. Dual temperature zones serve a range of wines at their perfect temperature, while cellaring even the most treasured bottles with features that protect against the effects of light, temperature, humidity and agitation. Fisher & Paykel's 24-in. Integrated Wine Column can be faced with custom paneling or stainless steel in a frame around the column's UV-filtering glass door. Its stainless steel interior and oak and black aluminum shelving offers a 91-bottle capacity.
Cooking



With properly stored ingredients on hand, cooking brings natural flavors and textures to life. Whether working with gas, convection, steam or sous vide, or induction – or a combination of heat inputs – Fisher & Paykel cooking appliances give users unparalleled control, so they can introduce the right temperature at the right moment for perfectly prepared meals.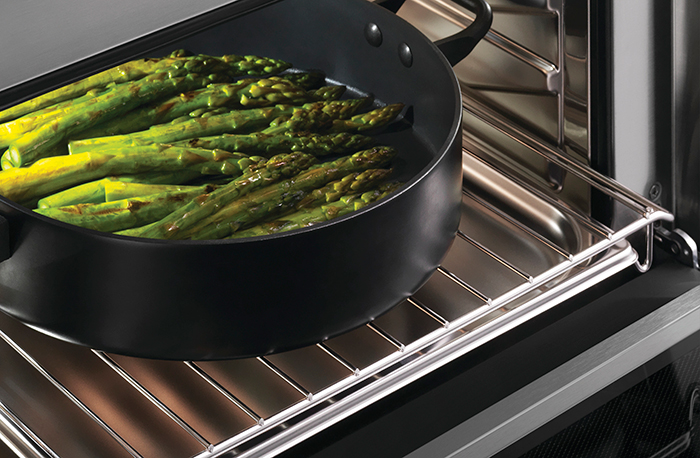 For example, steam has been a staple of cooking for centuries. As a conductor of heat, steam is around eight times more efficient than dry heat, which means significantly reduced cooking times and lower cooking temperatures. Combination steam cooking combines humid air (steam), which is exceptional at holding a stable temperature, with dry heat circulated by fans (convection), to cook food with an even and consistent heat. It brings control, consistency and precision to the home – and is often the cornerstone cooking appliance of the kitchen, thanks to its ability to retain the delicate textures of ingredients like salmon and snapper, the vitamin and mineral content of things like market-fresh greens, and the depth of flavor of a perfect cut of meat. While steam ovens were once a specialist purchase, Fisher & Paykel's line of combination steam ovens make steam-powered cooking accessible to cooks at all levels and it is especially suited to those seeking healthier cooking options. The Series 11 24-in. Combination Steam Oven features a total of 23 oven functions ranging from steam-only to convection-only or a combination of both modes. This model boasts one of the largest full steam oven cavity capacities on the market at 3 cubic feet, making it fit for healthier family meals and entertaining at home.
Fisher & Paykel induction cooktops deliver a responsive, constant heat right across the temperature spectrum – from the low, constant temperatures required for perfect chocolate tempering (without a double boiler) or poaching butter while avoiding breaking, to the higher temperatures required to caramelize sugar (the base of many classic desserts) and the intense heat required to crisp the skin of salmon. Electromagnetic induction, the technology underpinning induction cooktops, is efficient and effective as the transfer of energy heats only the cooking vessel. Because there is no flame, there is reduced heat transfer to the surrounding environment, which can result in a slightly cooler kitchen environment. The new Series 9 36-in. Induction Cooktop features integrated ventilation, which eliminates the need for bulky overhead ventilation and creates a seamless flow between kitchen and living spaces for unparalleled design and cooking flexibility.
For outdoor kitchens, DCS Appliances provide powerful heat with precise temperature control across its solutions. The brand's latest grilling innovation, the DynamicSear Burner System, combines the outdoor brand's legacy in grilling with the New Zealand brand's philosophy of temperature. While all DCS grills are engineered to deliver a full surface sear without the need for a dedicated sear zone, many desire the added control and convenience of a multi-zone grill system. Leading with accuracy, the new sear system offers a dynamic style of cooking for greater flexibility across the entire grill. Within 2 to  5 minutes of ignition, the burners reach the desired cooking temperature affording flexibility across the surface for quick searing – ideal for users utilizing a reverse sear method. Intense infrared heat adds flavor and color with minimal heat penetration impacting the overall doneness of the food. Ideal for effortless entertaining and weekday cooking, the Sear Burner affords users evenness of temperature, minimizing hot spots across the cooking surface.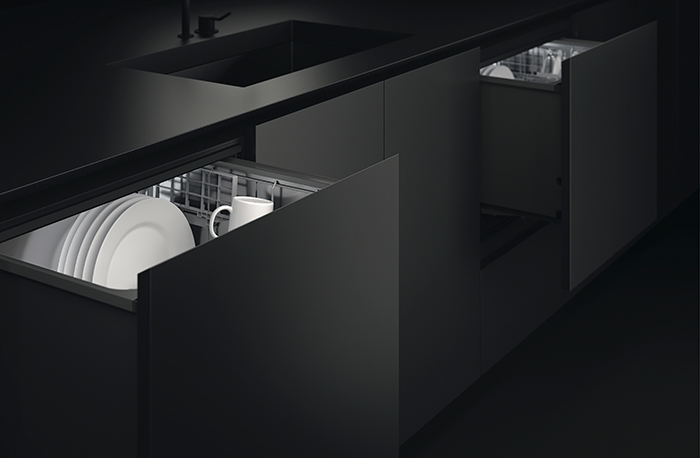 Cleaning

 
Different dishes require a different combination of water, temperature, detergent activation and airflow to deliver the perfect clean. Fisher & Paykel dishwashers clean at high temperatures, between 100 and 160 degrees Fahrenheit, to ensure oils and grease are broken down and to eliminate bacteria for more hygienic kitchens. Heat energy created during the wash cycle is recirculated with dry air to dry dishes for effortless unloading. A pioneer of the first dishwashing drawer, a showcase of form and function,  Fisher & Paykel's next generation DishDrawer model offers a range of expanded features based on extensive product research & development. The new Series 11 24-in. DishDrawer is a quiet performer with industry-leading technology that provides extra flexibility and remarkable efficiency. It offers eight wash programs, a knock-to-pause mechanism, Wi-Fi capabilities, soft-close opening, wine glass grippers and integrated SmartDrive Technology. The Double DishDrawer model offers true half-load options; this means tubs can run together or separately from each other, minimizing the use of energy and water while delivering powerful washes. This model offers an additional 4% of savings in water usage compared to previous designs. Modular in design, the DishDrawer is available in a stainless-steel or integrated panel exterior and can be placed conveniently under preparation spaces, configured side by side, one atop the other, or distributed around the kitchen to best suit one's needs.
Photos: Fisher & Paykel