Hits & Highlights from Coverings 2018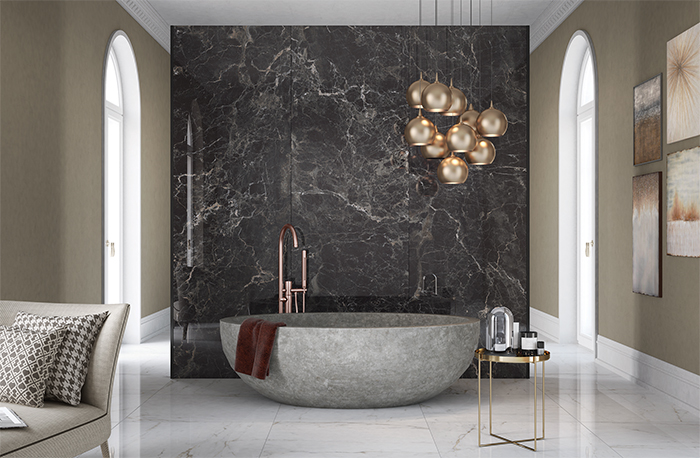 May 14, 2018
Miles and miles of tiles galore were recently seen at Coverings 2018, which took place from May 8-11 at the Georgia World Congress Center in Atlanta. Almost 25,000 industry professionals attended the week-long event, which was an increase over 2013, the last time the event took place in Atlanta. KBB was part of an exclusive press tour sponsored by the Tile Council of North America (TCNA), Tile of Spain/Spanish Ceramic Tile Manufacturer's Assoc. (ASCER) and Ceramics of Italy/Confindustria Ceramica.
Click HERE for a gallery of this year's tile offerings
The key takeaway from the show spoke to the benefits of ceramic tile – it doesn't scratch or fade, it's hypoallergenic, it does not emit VOCs, and it does not support mold growth. The material supports health and wellness for installers and homeowners alike, it is offers the lowest carbon footprint.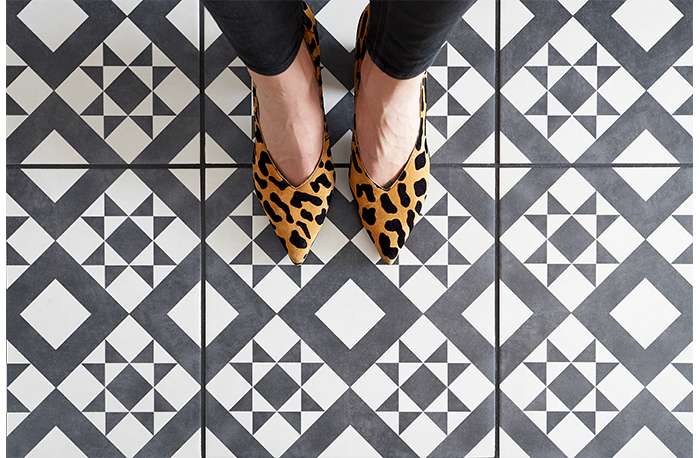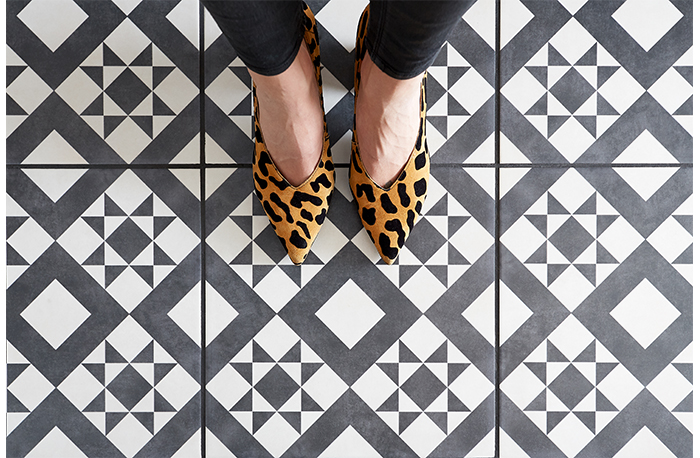 British Ceramic Tile's Retro Feature Floor
This year's trends include:
Textured fabric/leather looks
Weathered metal/patina & cement influences
Woodgrain & distressed wood finishes
3D-printed finishes that emulate texture
Ceramic marble & glass mosaic (top photo is Edilgres Italian Marble)
Black & white, neutrals & splashes of color
That cool retro look
Chevron & floral patterns
Atypical uses for tile
Larger-format flooring
The ninth-annual Installation Design Showcase featured tiny homes for the second year. The exhibit featured live tile and stone installations by certified installers in the spaces, which were designed by Jeffery Bruce Baker Designs (JBB), The Johnson Studio at Cooper Carry and Carson Guest. They used materials from the following sponsors: Ceramics of Italy, Crossville USA, ESTIMA Ceramica, ARDEX, Laticrete, MAPEI, Schluter Systems, Wedi, QEP and Rubi Tools.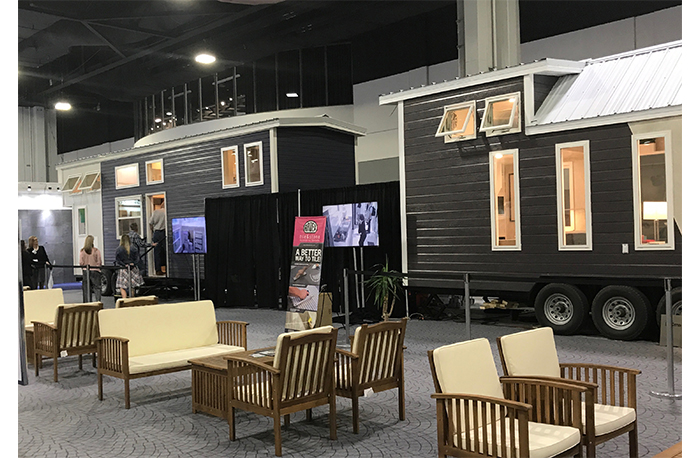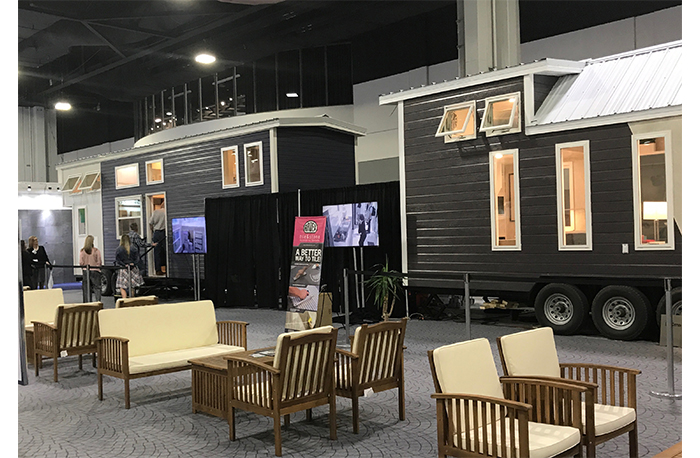 We also learned about some of the behind-the-scenes players in tile installation, as you can see in our gallery. You can also learn about the special dog house project to benefit the Homeless Pets Foundation that was highlighted during the show from this week's BLOG.