Home Technology, AI and Design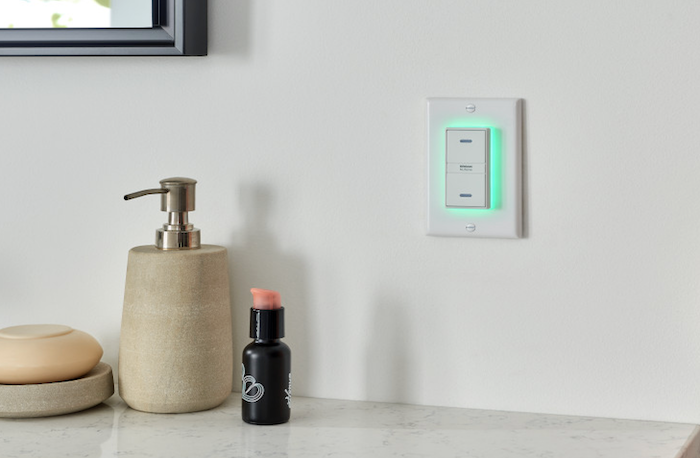 October 30, 2023
With the advent of AI, the notion of smart home technology has to be reevaluated. No longer does it focus only on capability – now, it's about intent. This has repercussions for all – homeowners, manufacturers, specifiers, integrators and even installers of smart systems in the home. The intelligent home looks beyond individual connected products towards an ecosystem of wirelessly connected devices, sensors and supporting data analytics to monitor and automate an expanding range of home functions.
Control Freaky
While home tech ostensibly exists to make life easier, there are still some issues to be resolved. When houses with existing smart systems change hands, it's not uncommon for the new owners to inherit the previous residents' preferences; existing thermostat settings, lock schedules and lighting programs need to be wiped clean to ensure the comfort of the new occupant. Conscientious home technology companies offer secure services to help ease this kind of transition. And in the extreme, in the hands of bad actors, systems can be manipulated to harass and intimidate people.
This summer, the federal government announced a cybersecurity certification and labeling program to help Americans more easily choose smart devices that are safer and less vulnerable to cyberattacks. The new "U.S. Cyber Trust Mark" program would raise the bar for cybersecurity across common devices, including smart refrigerators, smart microwaves, smart televisions, smart climate control systems, smart fitness trackers, and more. Under the proposed program, consumers would see a distinctive trademark – think EnergyStar or WaterSense logos – that signifies a product meets established cybersecurity criteria. The goal of the voluntary program is to provide tools for consumers to make informed decisions about the relative security of products they choose to bring into their homes. Expected to roll out in 2024, the program is endorsed by Google, LG Electronics U.S.A. and Samsung Electronics, among others.
An Industry in Evolution
At the 2023 NKBA Design + Tech Summit, in a conversation between NKBA EVP, industry relations and chief strategy officer Suzie Williford and designer Toni Sabatino of Toni Sabatino Style, Sabatino recounted her journey from tech novice to tech unicorn. She recalled an early project, when she worked with an electrician and an integrator on a then-complex audio/video and alarm system. "After the install, the power at the house went out," she said. "It was a disaster, because nobody owned the master programming code."
Recognizing the need for tech transparency, the industry is shifting away from proprietary platforms and moving toward open source programming. As well, standards are starting to be established for integrators, who have been largely left – pardon the pun – to their own devices when it comes to wiring plans. Changes like these will ultimately simplify installations and servicing.
Hungry for Help in the Kitchen
Consumers' appetite for adding a smart kitchen appliance to their household is strong. In a survey conducted by The Harris Poll for Thermomix, about four in five Americans (78%) want to add smart kitchen appliances to their home by 2025, and 74% say they are open to using automation while cooking. The reasons for this include speeding up the cooking process (40%), making clean-up easier (37%) and learning how to cook (37%).
Anthony Sullivan, chief product officer at Fresco, a company that developed the KitchenOS platform, keeps the end-user top-of-mind. "A remote control and internet connection aren't very compelling on their own. If you can inspire people to try new things, help them find satisfaction in their cooking, and give them some time back in their daily lives, that's the value of smart cooking."
He also sees an upside for appliance manufacturers. "Understanding how consumers cook with your product and what capabilities they are actually using will help you build a better product. Non-smart appliances simply don't provide that insight."
Appliance design is being shaped by the changes in the ways people live. At the Design + Tech Summit, Gary So, vice president of marketing for digital appliances at Samsung Electronics America, said, "The function of the kitchen has changed from cooking and cleaning to being a place for emotional connection, an ego-expressive site." The brand's Bespoke refrigerators, with their changeable door fronts, speak to this trend. "You can bring your whole, true self to the kitchen design," So said.
Seeing the Light
In a study by Lutron, almost four out of five (78%) of homeowners reported having the ability to adjust lighting is one of the most important factors to creating ambience within a home.
Motorized shades are among the key product categories in which design and technology intersect. The category allows for dealers to spec the solution while the interior designer (along with the homeowner) take charge of the color choices, shade design and fabric type. According to a survey by CEPro, the average shading project has ten shades installed at a median price of $1,625 per unit, adding a median of $16,250 to a project.
At the NKBA Design + Tech Summit, lighting designer Sara McElroy of Silver Shoe Design pointed out the importance of a direct relationship between professionals. "When a designer, integrator and brand collaborate in the early stages of a project, they can save money by providing a fixed price for a lighting system, often by avoiding mark-ups by middlemen."
What's Ahead?
While established brands have their smart-tech partners and in-house incubators – GE has its FirstBuild, Arcelik its Garage Innovation Hub – there are other sources for home technology innovations.
Earlier this year, the AIA New York Design for Aging committee invited architecture and interior design students from Pratt Institute to present concepts for smart spaces and products that addressed the needs of elderly and physically challenged individuals. Changxin Li, BArch '23, envisioned a kitchen for her grandmother, who has a visual impairment and a need to reach items without assistance. Her design features a rail running along the front edge of the countertop that not only orients her grandmother in the kitchen (with Braille-like dots on the rail signifying the location of the stove and other areas), it also serves as a grab bar. Voice-activated slide-out trays speak to users, informing them about the contents of the shelves.
Sharon L. Sherman, founder of Thyme & Place Design and a panel participant at the NKBA Design + Tech Summit, offered a designer's perspective on the state of home technology, saying, "It should be heard, felt and experienced – but not seen."
—By Leslie Clagett, KBB managing editor
Top photo: From Broan-NuTone, Overture is a fully automated, cloud-connected, whole-home indoor air system that monitors and optimizes air quality. Photo credit: Broan-NuTone. broan-nutone.com