KBIS Pre-Show Product Peek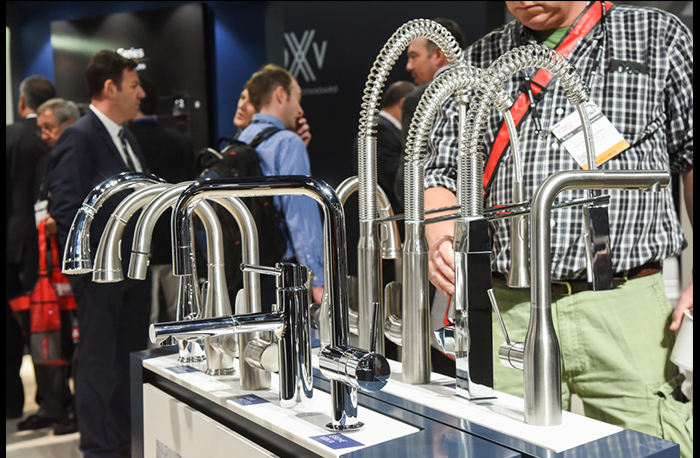 December 29, 2016
KBIS 2017 and Design & Construction Week are right around the corner – are you prepared for your show? This installment of the leading kitchen and bath industry event will take place from Jan. 10-12 at the Orange County Convention Center in Orlando.
There will be more than 600 exhibitors introducing their latest and greatest innovative K&B products to the industry, so you need to make sure you peruse the two massive show halls with skill.
Click HERE for a gallery of even more KBIS product introductions.
This kitchen from Wellborn Cabinet Inc. features light-up drawers, divider kits and the addition of the small breakfast table, which was designed using the company's You Draw It program. Other features in this set, which was created from the Select Series line, include a microwave cabinet and warming drawer unit with a stainless front. It features the new urban door style in oak veneered wood with a blush charcoal finish. Booth W1271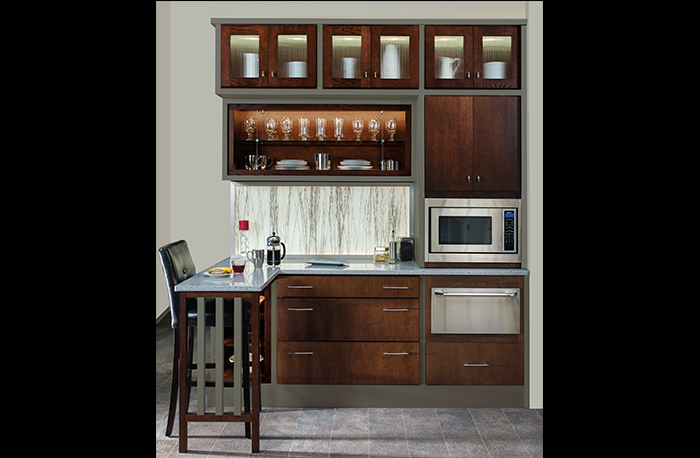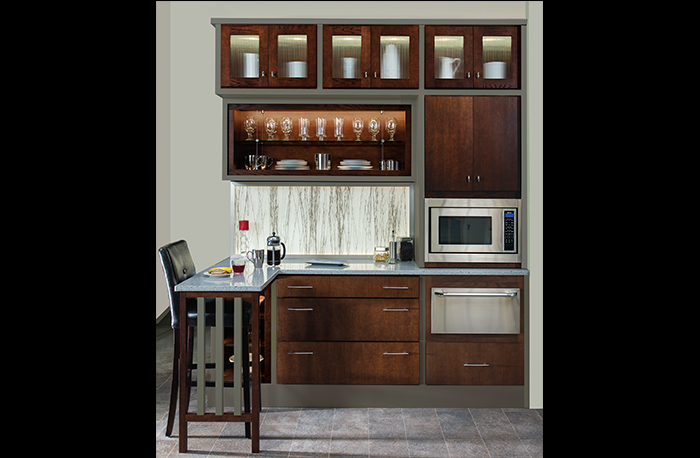 Re-Bath, part of the Home Brands Group, introduces its Durabath SSP with a tile glass inlay and custom-made wall surrounds for any pattern inlay. It can be manufactured in 15 different patterns. Booth S5285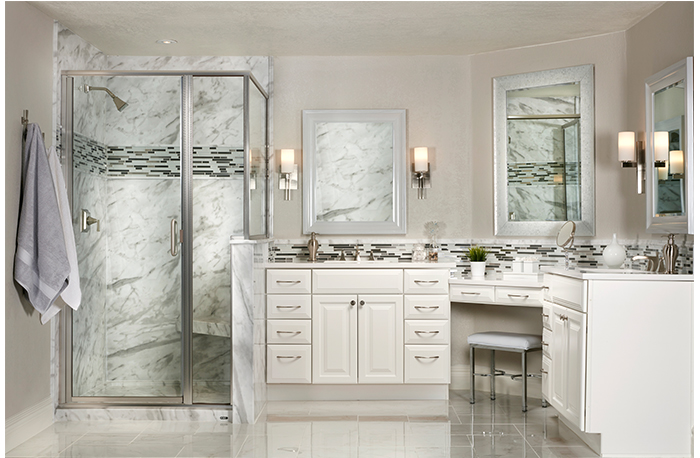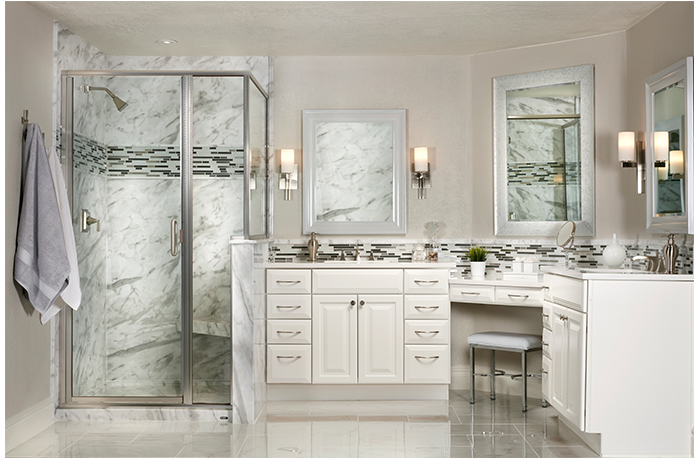 The Glacio hardware collection from Amerock features crystal accents and translucent and metallic tones in a variety of shapes. Its dual-layer style makes the pieces appear to float above the surfaces of drawers and doors. Booth S4404