Kohler Offers New Online Bathroom Design Services to Homeowners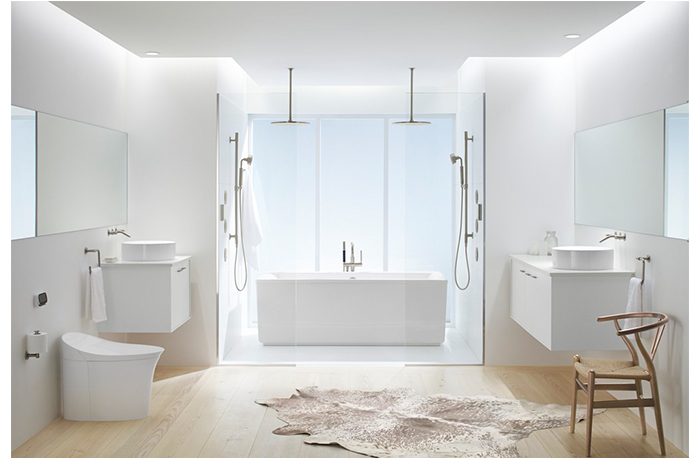 December 5, 2016
Kohler has announced a new Bathroom Design Service that helps consumers throughout the United States design their complete bathroom space. This timesaving, practical process offers consumers the opportunity to work with highly qualified design professionals at an affordable price to design their bathroom in 30 days. With Kohler Bathroom Design Service, consumers can collaborate directly with Kohler Designers in three easy steps – all from the comfort of their home:
Collaborate: Connect with a Kohler designer online, over the phone, or by email. The designer will work with you to understand your style, functional needs and budget for your new bathroom.
Visualize: Review mood boards with color, material and product recommendations. See how everything comes together in a 3D photo-realistic rendering.
Shop: Receive a Personalized Shopping List for all product selections in addition to a complete Sample Box of all materials chosen for your space. Enjoy a five percent rebate on all Kohler, Sterling, Kallista and Robern purchases from your Personalized Shopping List.
All designers who are part of the Kohler Bathroom Design Service program are trained in the National Kitchen & Bath Association (NKBA) bathroom standards and are up to date on the latest bathroom design trends. They are experienced in bathroom budget planning and remodeling and will offer guidance on selections and the trade-offs to meet a budget or style.
The Kohler Bathroom Design Service package is available at Kohler.com/DesignService and includes everything a homeowner would want and need to complete a bathroom renovation project.