London's Calling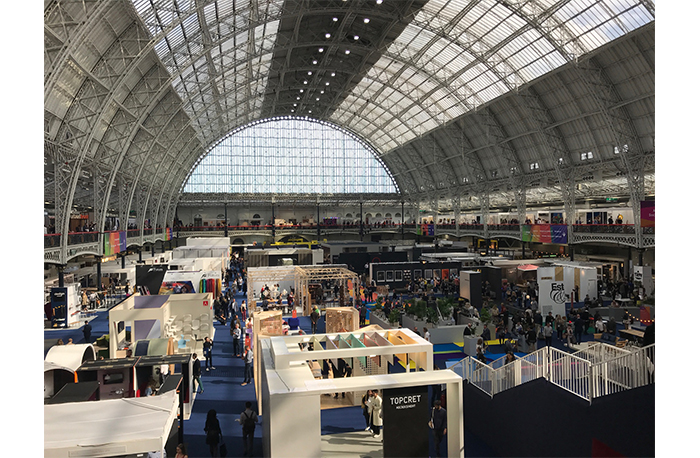 September 24, 2018
KBB was recently invited to attend the National Kitchen & Bath Association's Global Connect Meetup event in London. Taking place at the same time was the London Design Festival, an overarching, annual event with many moving parts, some of which we were able to take part in.
The goal of the NKBA Global Connect Meetup was to network with some key U.K. designers and brands that have the same passion for the kitchen and bath industry as we do in the States. We toured multiple showrooms, and by doing so, we got a glimpse of what is going on in our industry "across the pond."
We also attended 100% Design, a show dedicated to celebrating creativity in design across several categories, including kitchen and bath, lighting, hardware and surfacing.
Click HERE to see a gallery of 100% Design products.
We also took part in a media and influencer dinner at The Zetter Townhouse, where we met several designers and bloggers and caught up with others with whom we were already familiar. We reconvened with several members of the same group at the NKBA Global Connect Meetup breakfast the following morning, where we enjoyed an international version of the ever-popular Design Bites program – usually seen at the Kitchen & Bath Industry Show (KBIS).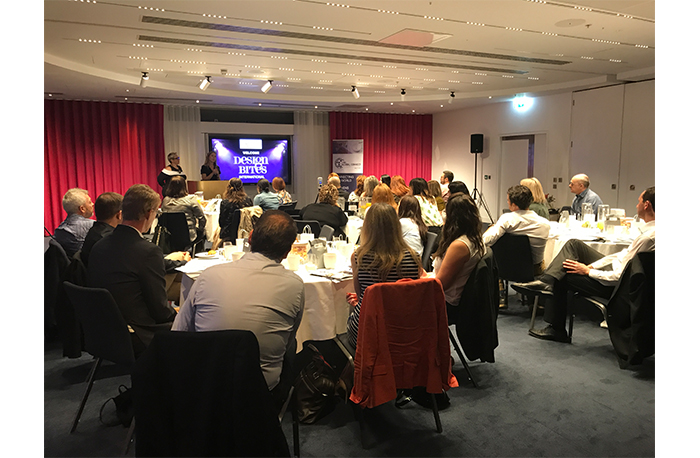 Design Bites & Showroom Intros
Buster + Punch started off the engaging product demo and Q&A session with a short but energetic video. The owner is a motorcycle designer and moved that creative energy into designing the hardware, lighting and other products for which the company is now also known. He uses some of the same bike-making techniques, including the use of solid metals, and we were able to see some of the company's original pieces in its London showroom.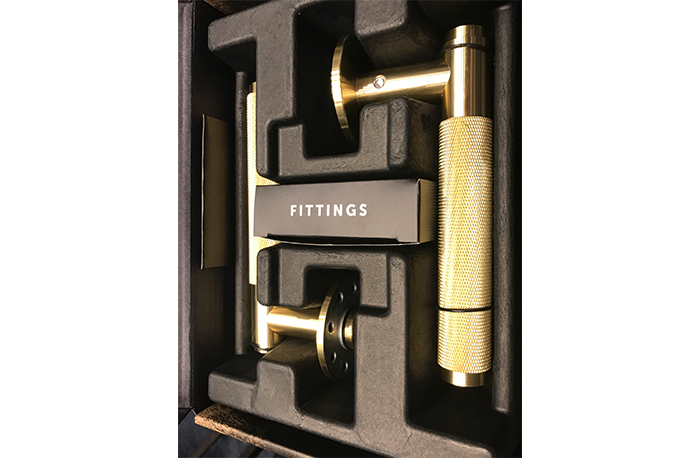 Fittings by Buster + Punch
Tom Faulkner is a furniture maker who relies on proportion. He likes to "let the lines do the talking" in his chairs and accessories, and the company has five showrooms in major cities in the U.S. Victoria + Albert is known for creating products for more compact spaces, and the company is moving into adapting more color into its pieces. Its hotel-inspired designs are made with a UV-resistant material.
Woodworks by Ted Todd specializes in fine wood floors for the commercial and residential sectors. Much of the wood is reclaimed and restored from landmark buildings around the world. Future plans include launching rare finds in the American market at such events as KBIS. We visited this London location below on our showroom tour as well.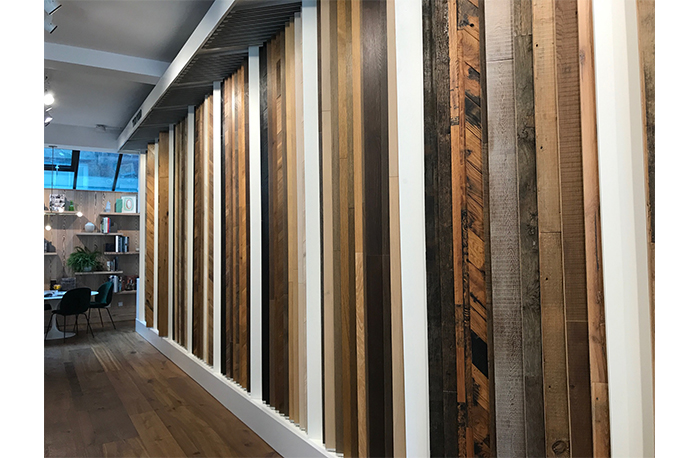 Woodworks by Ted Todd showroom
CTO Lighting specializes in modern, luxury, decorative lighting, and the company has its own factory in Northern England. It is well known in Europe and hopes to gain more traction in the U.S. through its 12 dealers. Brass casting provides the products' unique look, and everything is made to ship within five days.
The London Basin Co. was started by a designer who could not find anything as specialized on the market, so she created her own. Clients order the bespoke, handmade basins from all around the world, and a variety of styles is available for every taste. Her work is inspired by wallpaper, ceramics and her travels.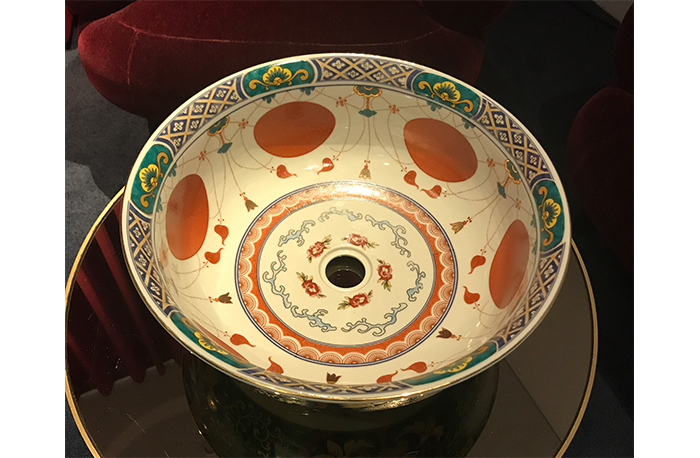 The London Basin Co.
Rounding out the Design Bites program was Drummonds – a company that strives to create products that are just as iconic today as they are in 50 years. The plumbing fixtures are made from such materials as brass and clay, and we got a chance to view those in the London Showroom.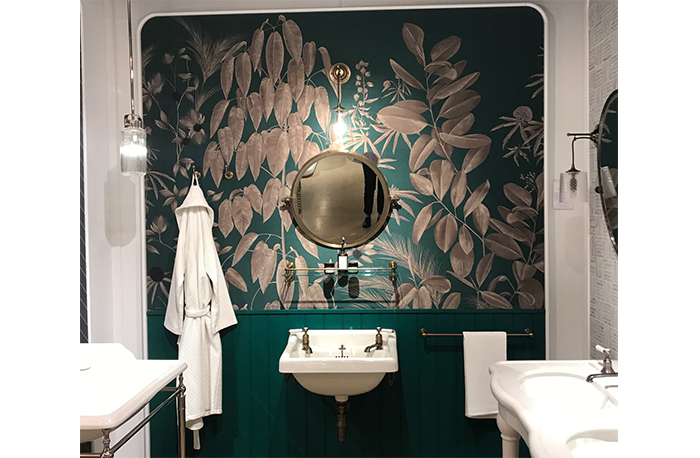 Drummonds' London showroom
We also visited Lee Broom's showroom, which captured the latest in his luxury lighting designs across the globe. Since starting the company in 2007, he has collaborated with a host of other leading global brands to develop designs for hotels, restaurants and homes. His specialty is taking classic styles and giving them a contemporary spin, and he is inspired by his background in fashion.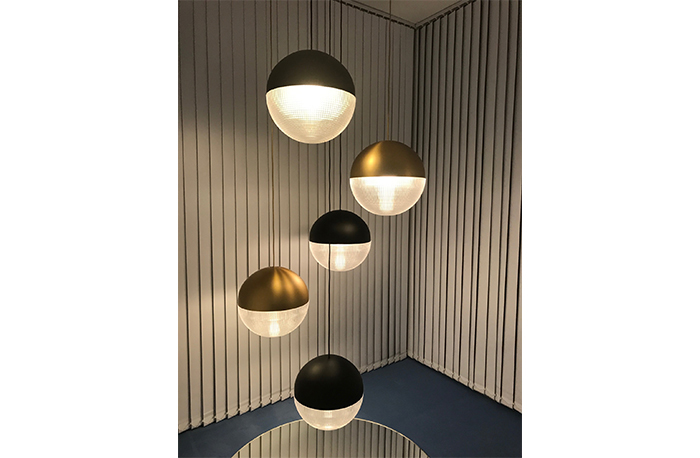 Lee Broom's showroom