Luxury Bath Atelier Teams Up with Renowned Designer to Create New Collections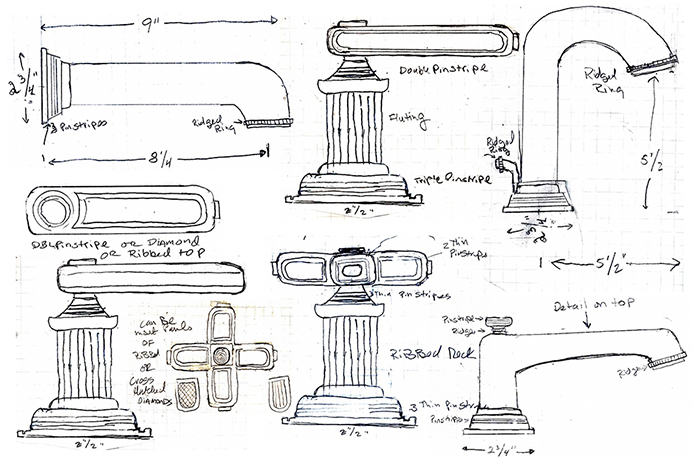 May 15, 2017
THG-Paris has collaborated with interior designer Timothy Corrigan on two new THG Corrigan faucet lines – West Coast and Grand Central based on his design philosophies of European elegance and California comfort. The internationally recognized designer has incorporated details from 1920s jewelry design into the clean, contemporary yet classic collections.
KBB spoke to Corrigan and Pedro Uranga, North American director at THG-Paris, for insight into how the partnership was formed, how the collections were designed and how other designers can get involved in this kind of opportunity.
Click here for a Gallery of the two new collections
Collaboration Connection
"We had been looking to develop a collection with a U.S. designer for a few years," said Uranga. "We approached and had conversations with a handful of people we think are leaders and most importantly are true creators who have a unique voice. There is a natural elimination process where some are not interested in the category, some don't share our DNA or our vision, and others simply cannot deliver."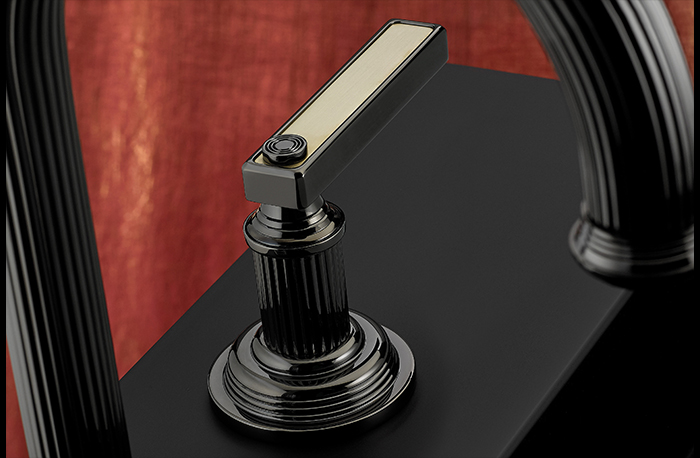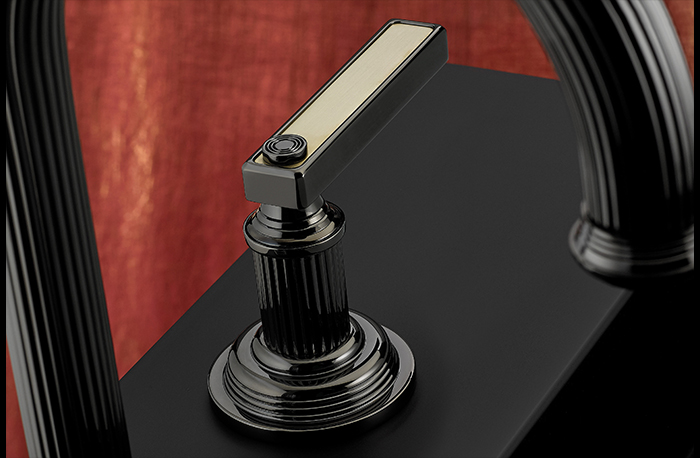 Corrigan's Grand Central Collection incorporates fluted metalwork on the spout and handles reminiscent of the columns outside New York's Grand Central Station.
He went on to explain that THG-Paris has been doing designer collaborations for more than 30 years, and it is important to work with designers who truly understand the company's vision.
"Timothy Corrigan was one of the first designers we talked to, and he was so in tune as to what we wanted," said Uranga. "He was extremely receptive and clear about his vision that the process just naturally kept moving forward. He truly spoke our language (not just French but design language), and he got involved from the very beginning in wanting to know our capabilities. He talked to factory workers and spent a long time studying our company. The process a real partnership."
According to Corrigan, the process came together organically.
"I have been a longtime fan of THG-Paris, and my firm has used their products in a number of projects around the world," he added. "Our wonderful working relationship developed based on a mutual respect for each other's detailed design aesthetic and appreciation for quality workmanship. Working with the company has been a dream for me!"
Inspiration for the Collections
According to Corrigan, the design of the two new collections was based on his years living between France and America – both Grand Central and West Coast reflect a combination of French classicism and all-American boldness and optimism.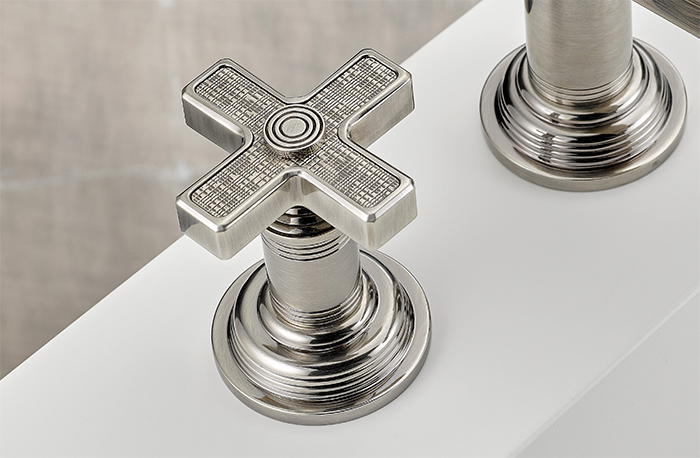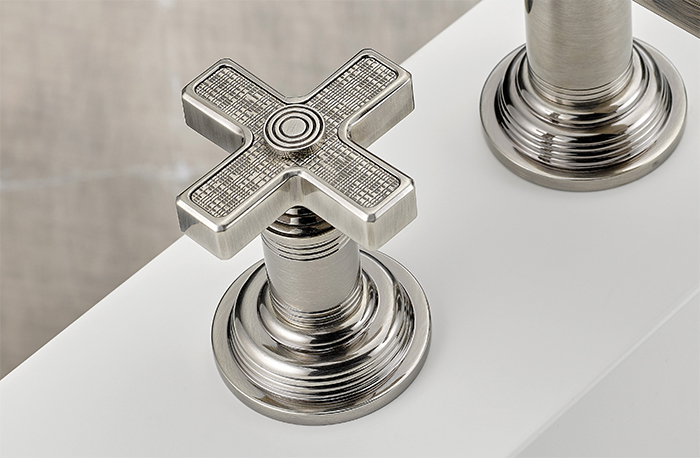 THG's West Coast series features inlays within the faucet handles of either black or white onyx or a Guilloché metal pattern.
"I looked back at a period when jewelry and decorative objects became a greater part of an everyday life: the 1920s and 30s, when some of the most beautiful silver and jewelry pieces were created by such leading French and American jewelry makers as Cartier, Christofle and Tiffany's," he explained. "By incorporating some of the details from that period, the new collections have a distinctly clean and contemporary feeling that at the same time has a classic timelessness. Design, like all things, always operates on a pendulum, and this new collection represents a mix of the more hard-edged modernism and the return to a period in which a more lyrical and detailed aesthetic was desired."
How Designers Team Up with Brands
There is an influx of designers creating products for manufacturers in the kitchen and bath industry, which makes sense when you think about it. Designers are the conduit for learning about what today's consumers really want in these two most-renovated rooms in the home.
"A lot of designers see product creation as an extension of their work in part because of the financial benefits of residual income and because it really brings their brand to the next level," said Uranga," who added that his advice to designers is to first have a unique voice and vision. "It starts with them being so clear in their style that any company looking at them will know exactly what they stand for. I would also advise them to get involved with the company, use their products and understand the competitive advantage, capabilities and DNA of that company to make sure that it's a good fit."
He went on to explain that a lot of THG-Paris' collaborations have developed naturally, and he advises designers to approach the product lines they use the most and understand best.
"On the manufacturing side, we are looking for vision but also professionalism, so having other product categories under their belt really helps because it lets us know that they have done it before and that they understand the process," said Uranga. "Lastly: be patient. It's a long process. To get to product launch may take two to four years, so patience, perseverance and long-term vision is a must."
According to Corrigan, whether you reach out directly to a manufacturer or hire a licensing agent, it's important to first figure out what you stand for and develop a clear and consistent brand identity.
"This will help you to align yourself with companies that share the same aesthetics, values and quality," he added. "It is also important to have high visibility in press and social media so that the company gets the benefit of your notoriety when it comes to marketing the new products."
Both Corrigan lines will be displayed in THG-Paris' new design center, opening May 24, 2017, in the Decoration & Design Building in New York, as well as during ICFF.
– By Chelsie Butler