Modenus Designhounds Traverse the London Design Festival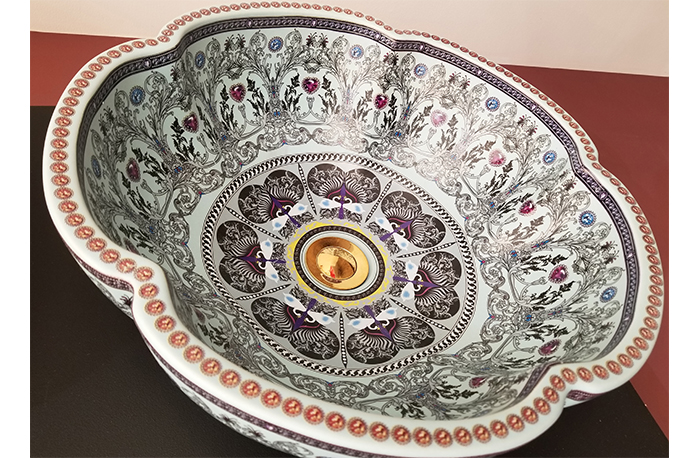 September 28, 2017
The London Design Festival was, as every year, a feast for the eyes and a catalyst for creative thought. The show, which lasts nearly two weeks, is comprised of its main shows, Decorex, 100% Design, Design Junction and London Design Fair and also includes hundreds of showroom events and exhibits all around the city. This year, we had the opportunity to join National Kitchen & Bath Association (NKBA) Insiders Jennifer Bertrand and Alberto Villalobos, as well as Elle H-Millard, industry relations manager at NKBA, all of whom are sharing their favorite finds from across the pond with us.
Click HERE for a complete gallery of trends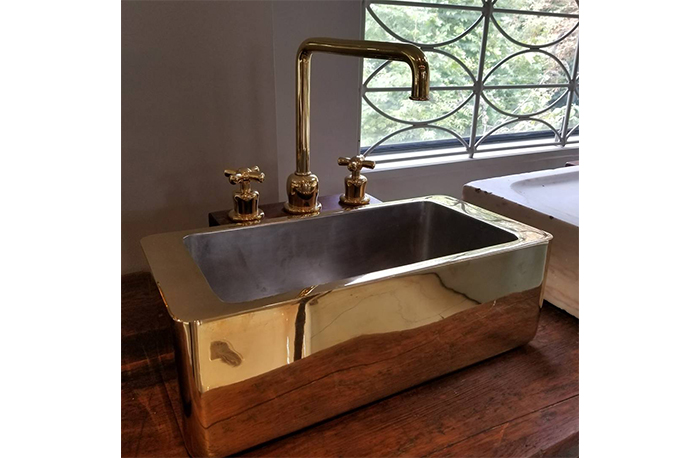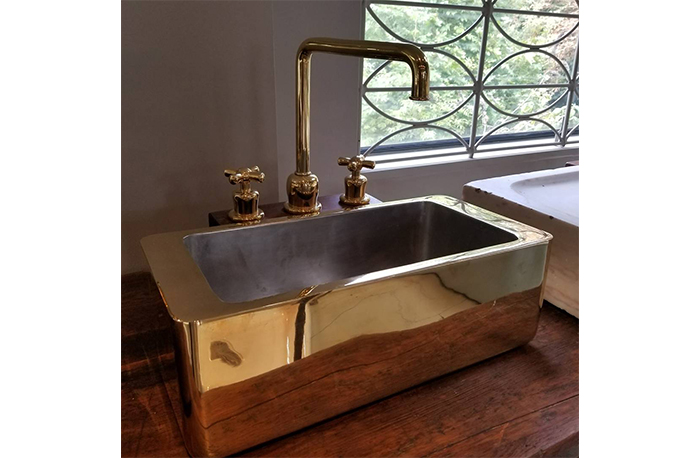 Water Monopoly
Swoon-Worthy Sinks. We talked about London Basin Co. before, and we'll do it again. The company offers fabulous custom-crafted vessel sinks in florals and chinoiserie patterns for an instant heirloom look (top photo). Water Monopoly wowed with its collection of refurbished vintage sinks (above), and Drummonds' signature copper tub had our entire team at hello (below). We're very happy to hear they will be opening their NY-based flagship store this year!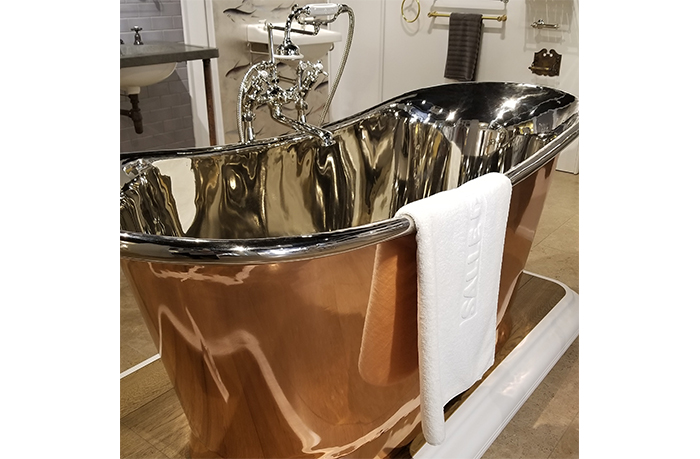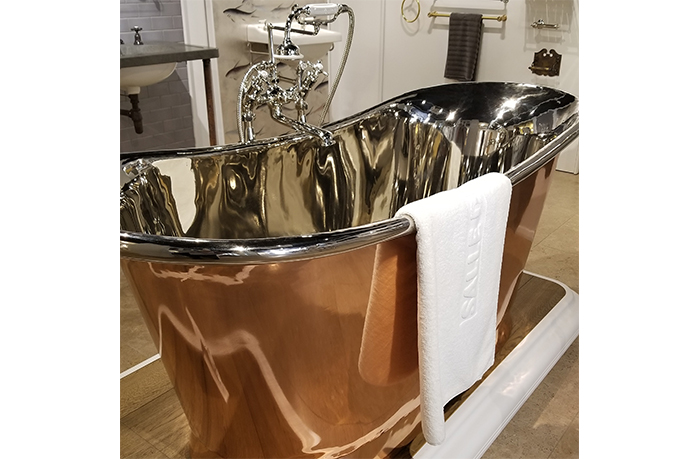 Drummonds
Accent on Detail. Manufacturer of luxury hand-cast bronze hardware, Baltica from Lithuania wowed us with attention to minute detail in its traditional designs and an unexpected edge in a modern door handle (below).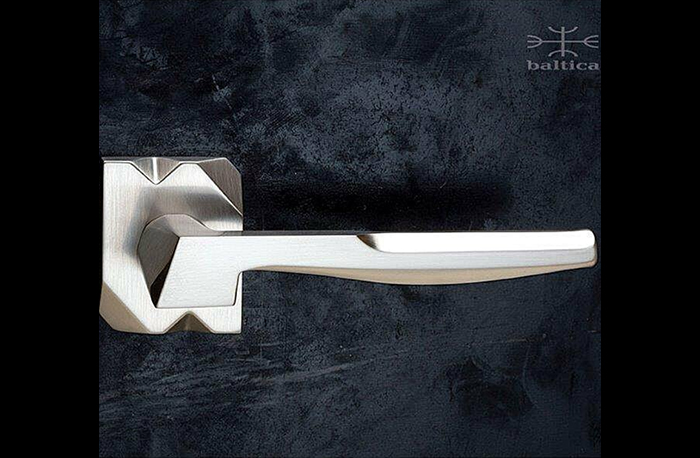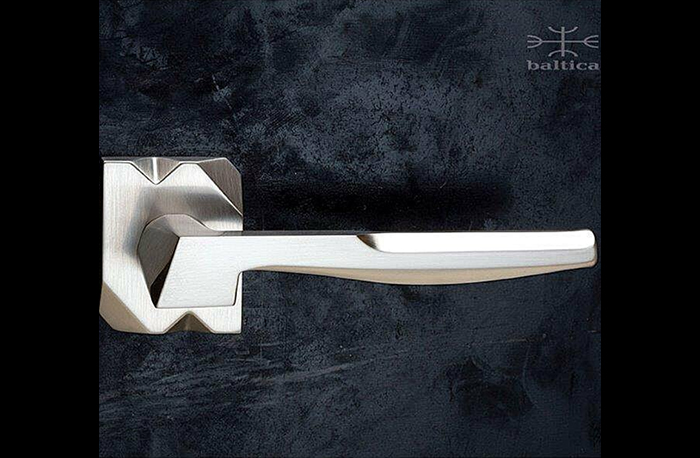 Baltica from Lithuania
A Clear Suit of Armor. Two brands stood out at Decorex that created endless opportunities for the use of pattern in furniture, cabinetry and even wet areas – Hyde House has just launched its new finish Resinate (below), which, you guessed it, uses resin to create a creative new surface option on custom furniture. Decorative materials like wallpaper or textiles are resin coated to ½- to ¾-in. thickness and become impact- and stain-resistant components.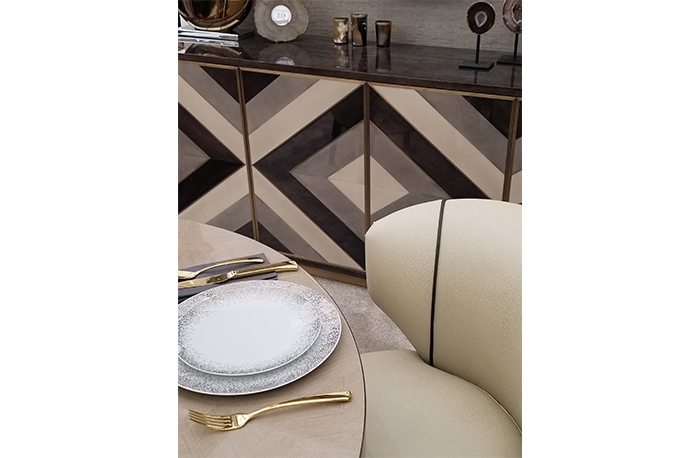 Hyde House
It's What's Inside. Cabinet doors can only go so far in terms of creativity but really shine with innovative door inserts. Armac Martin (below) made us do a double take with this creative mesh and brass design, but its other collections of leather, glass and metal are all worthy of a second look.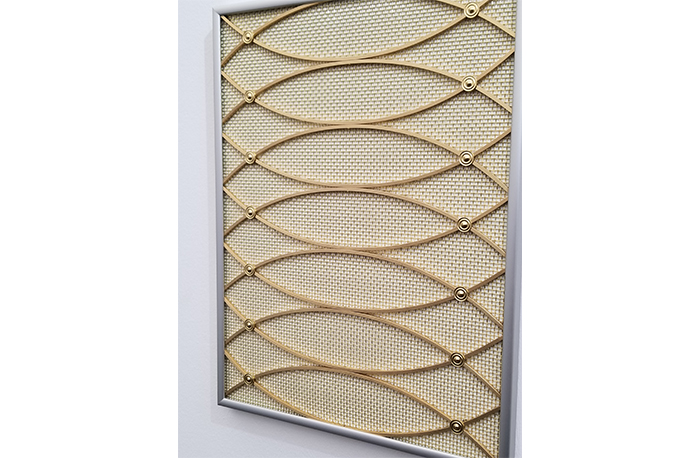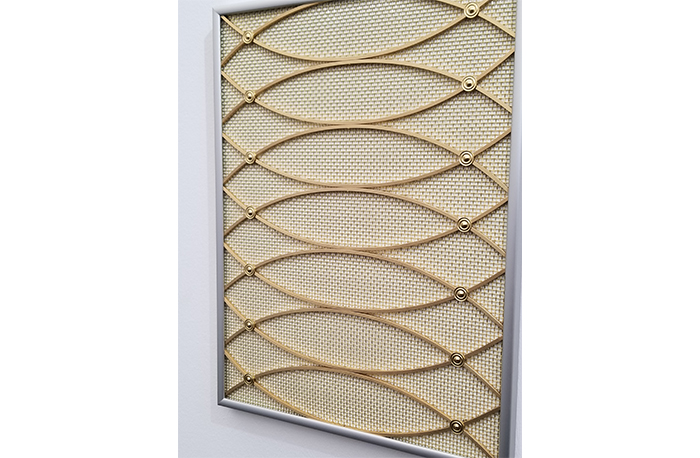 Armac Martin
Switched On. Meljac (below) and Dowsing & Reynolds (bottom photo) got a lot of attention at Decorex and 100% Design, respectively, with their switch plate and outlet collections. Both are available in North America and are definitely something we want to see more of.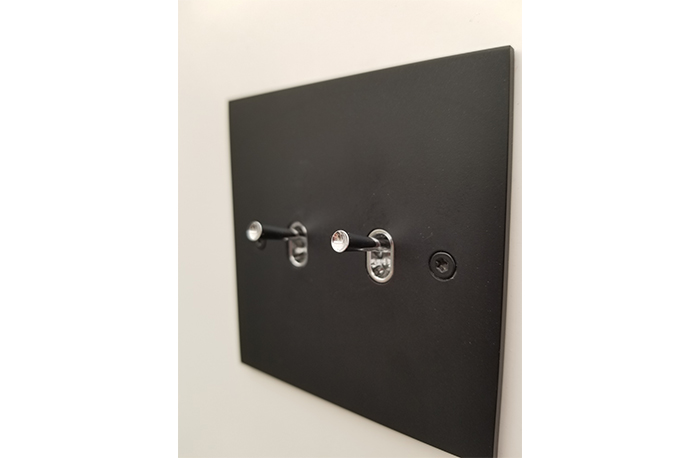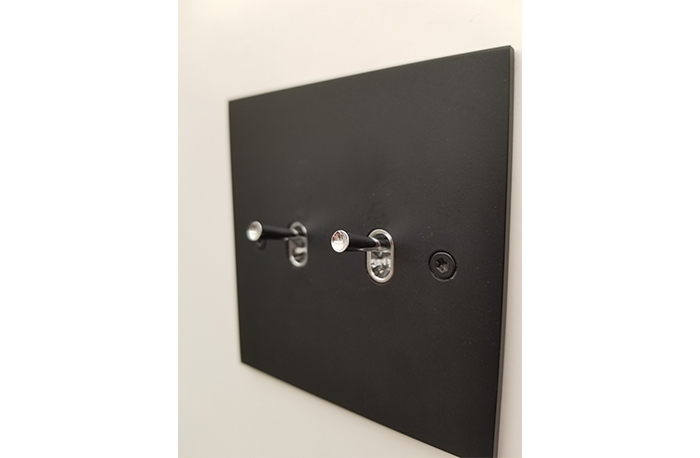 Meljac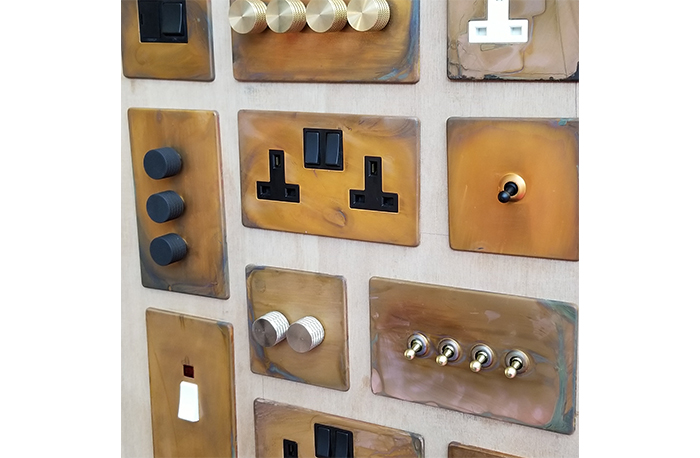 Dowsing & Reynolds
By Veronika Miller, Modenus CEO; Modenus Media is internationally known for its design directory Modenus.com; its influencer outreach and brokerage programs BlogTour and Designhounds; and its event platforms Modenus Talks and the Design Milk X Modenus Talks Lounge.