Monogram Appliances Connect with Google Assistant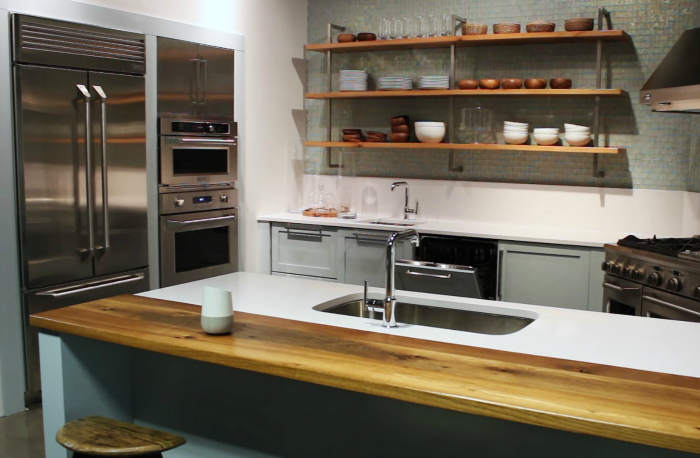 July 24, 2017
Monogram connected appliances just got smarter, making multitasking even easier with its connected appliances integration with Google Assistant.
"Consumers with high-end kitchens are looking for personalization of their appliances," said Michael Mahan, general manager for Monogram. "Integrating our Monogram suite of connected appliances with Google Assistant makes it easier for owners to control their appliances and adds an element of fun to their daily routines."
In fact, the 2016 U.S. Houzz Kitchen Trends Study reported that 33 percent of homeowners are choosing new kitchen appliances with tech features like connectivity.
Last year, Monogram integrated its connected appliances with Amazon's Alexa using its Geneva skill. Now, with Google Assistant integration, consumers can control their Monogram appliances by simply saying, "Ok Google, ask Geneva Home to set the oven timer for 10 minutes," which will tell the connected oven to set its timer. A few other skills include:
•"Ok Google, ask Geneva Home to turn on Sabbath mode"
•"Ok Google, ask Geneva Home if the dishes are clean"
•"Ok Google, ask Geneva Home to preheat the oven to 350 degrees"
Available now, the entire Monogram connected suite of kitchen appliances will integrate with Google Assistant enabled Google Home.