Natucer on Wall Tile Trends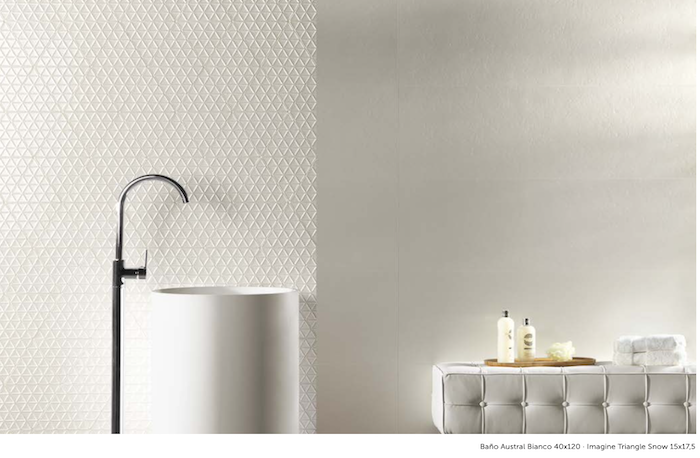 June 30, 2023
Covid was a design catalyst, sparking changes in work, social, and domestic routines. Suddenly the home became the best and primary refuge, used for anything people could imagine – office, gym, spa, entertainment and play, but also a place for self-care and relaxation. This situation changed our perspective about the possibilities of home design. Here are the post-pandemic design trends for tiled walls as identified by Tile of Spain member Natucer.
Natucer Wall Tile Trends
Colors & Nature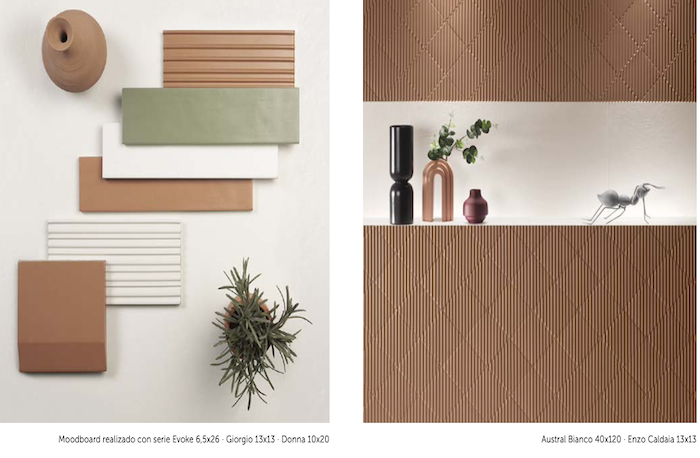 Color has a great emotional power, and the hues in our homes usually reflect our lifestyle – actual or aspirational. Shades of white, together with natural and earthy colors like sand, terracotta and greens, are the best for architects and designers to share the calmness we seek today, taking us to the most ideal outdoors.
Lighting Up in White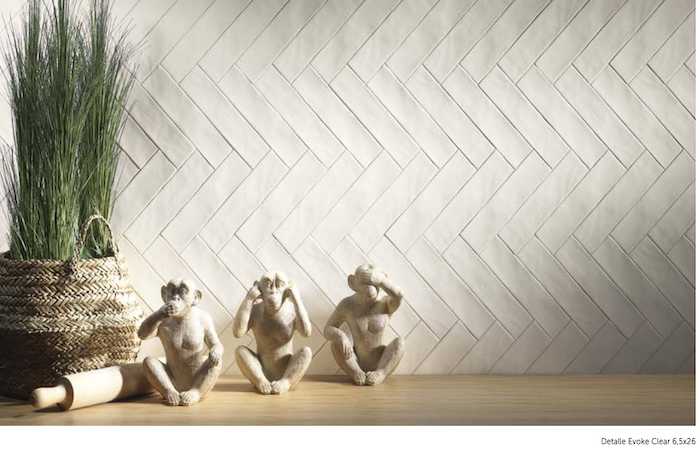 Shades of white enhance the brightness and spaciousness of a room. White colors reflect up to 96% of available light, making small spaces appear larger. Installing subway tiles on the long axis enhances this effect.
Forever Green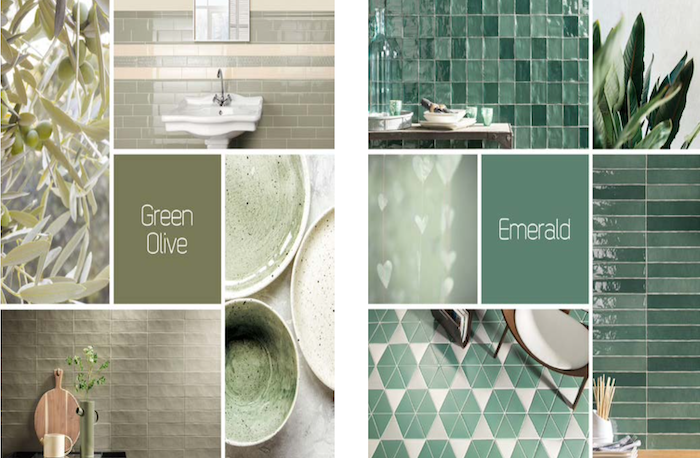 Bolstered by biophilia, shades of green have arrived in the home in the form of plants, decor items and wall tiles. A house full of green feels fresh, especially in niche design styles like Boho Chic or Nordic Tropic. Not only the color, but also using a variety shapes, sizes and formats energize our rooms. Compositions of hexagons, triangles, fishscales, squares and rectangles become visual art, full of harmony and movement, creating unique and personal spaces.
Love for the Rustic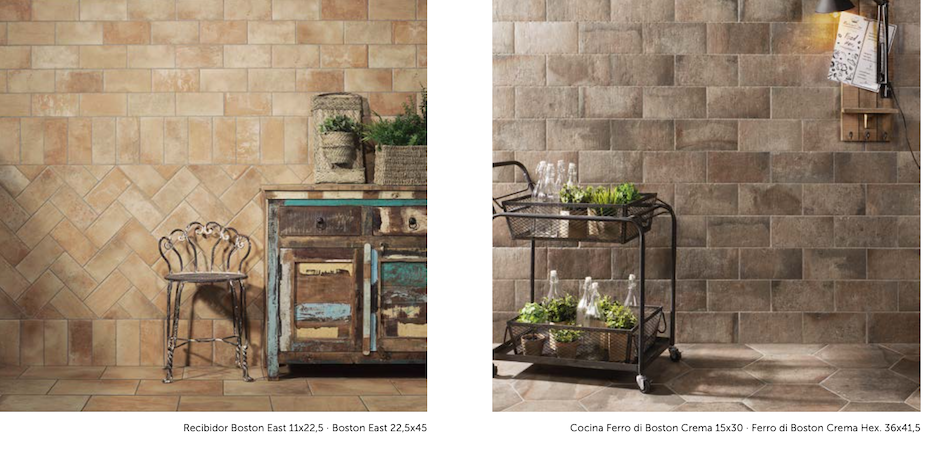 In recent months, online searches for "rustic houses" have dramatically increased on real estate portals and vacation-rental sites. People are looking to be more in contact with nature and outdoor living. Gardens, patios and terraces have wall tiles with weathered surfaces, irregular edges and handcrafted appearance.
The New Rustic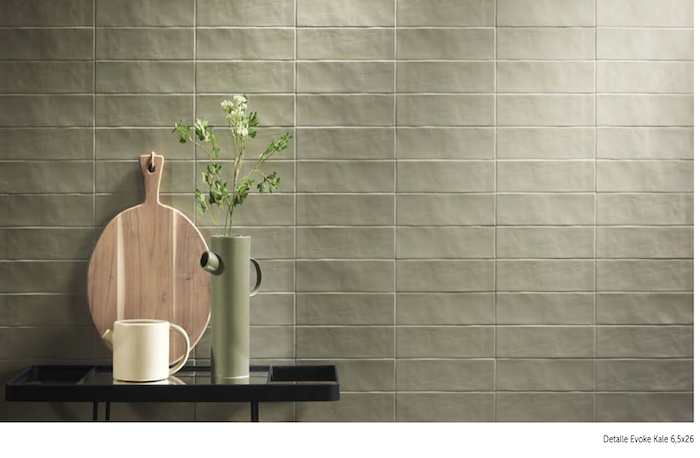 We associate rustic style with a relaxed way of understanding life and a strong sense of tradition. However, rustic style need not be confined to country living. A new, urban rustic style offers a quiet and serene setting but with touches of modernity and avant-garde. In this style, the wall tiles maintain that essence of handmade craft tiles but with straight lines and a satin finish.
The Hygienic Bathroom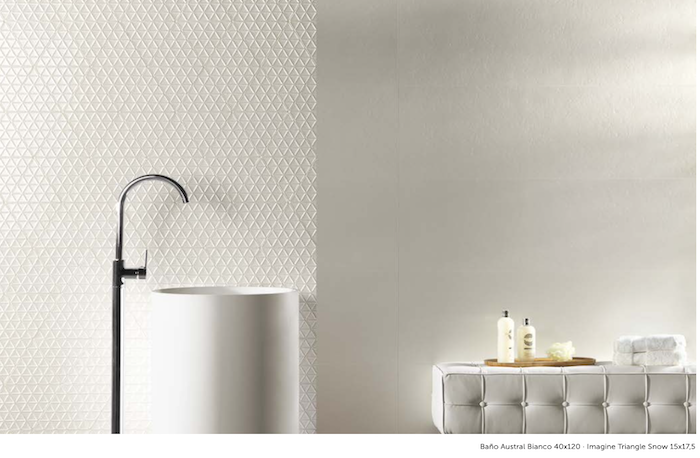 In a context where health and hygiene have become a priority in our daily routine, the bathroom takes on a special and important role. It is not just a purely functional room; it has been transformed into an intimate space for well-being, often featuring hands-free sensor taps or touchless controls for toilets and urinals.
A Space for Relaxation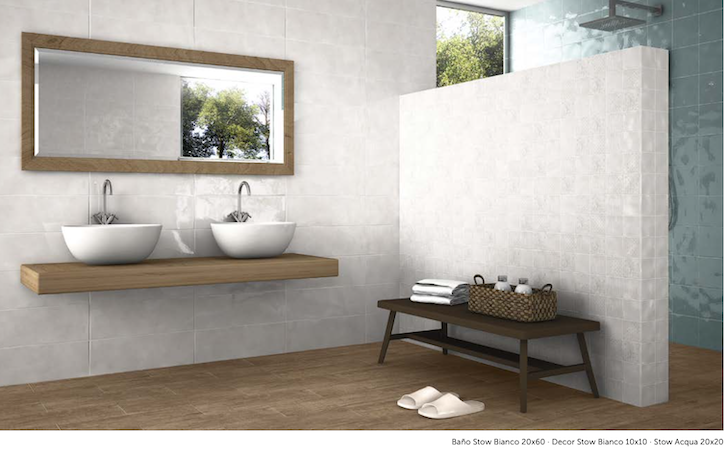 Space planning for bathrooms is evolving, with functional areas being separated from those most associated with relaxation. It is a more hygienic option to have the sink, toilet, shower and bathtub insulated from each other. For this environment, Natucer identifies wall tile trends of soft and refreshing tonalities with delicate textures. Pastel blues or turquoise hues mixed with grayish accents always feels serene.
Abundant Natural Materials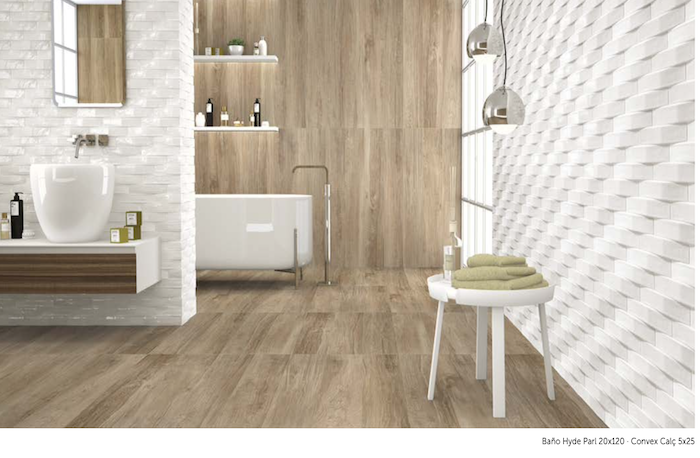 Environmental sustainability is a key and growing design concern – it transcends trends. Bamboo, wood, ceramic, textiles and stones are some of the organic materials combined in our homes that will make spaces more natural and cozy, in addition to more eco-friendly.
Shapes that Evoke the Ocean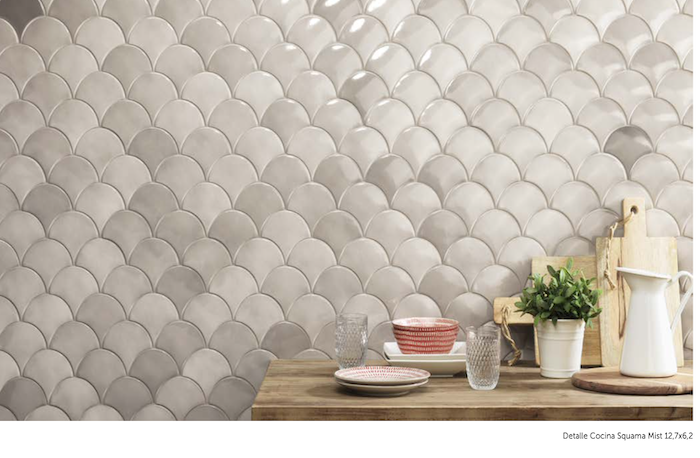 Fishscale tiles are visually distinctive and animate any wall surface. Alive and dynamic, they creatively recall the sea with their wave-like forms.