New Realism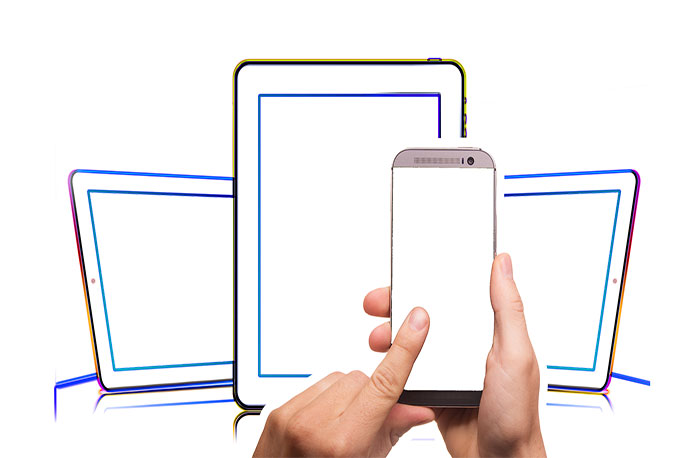 December 18, 2017
One of the hardest parts of selling a remodel is convincing a client to understand the design vision. Today, new technology is helping clients see potential designs more clearly and even "walk through" and manipulate a future room.
"Not all homeowners have the imagination to see an object in their space," said Dave Nickens, director of mobile and innovation at Build.com, which recently added an augmented reality (AR) feature to its app. "It takes a special person to see that and convince you. Now augmented reality is increasing the consumer's confidence to be able to make a product selection and final decision."
AR is expected to continue trending particularly because of Apple's recent launch of the ARKit, which enables developers to build their own AR apps for iPhone and iPads. Although AR has been around for some time, this new launch can create digital objects that behave much more like real things – casting shadows, moving in scale and more. KBB took a closer look at this innovation to see how it might help design professionals do their job more efficiently.
View a gallery of AR apps here.
What It Is: Augmented reality allows a client or designer to use their phone to overlay a physically present image with virtual elements. For example, it can allow the user to hold the image of an existing room on their screen and then place a virtual island in it. This allows clients to visualize certain elements that do not yet exist.
"AR provides a mobile-based solution for selecting products in real time while viewing the actual space," said Dan Dempsey, president and CEO of Chameleon Power, which develops web and mobile visualization and design technologies. "Designers will more frequently utilize AR for 'on–the–road' pitches since the only requirements are a mobile device and the AR app."
How It's Been Used Before: Google has been introducing devices that overlay information and images in the existing world for years, including the Google Glass headset and with Google Tango smartphones. Niantic's Pokémon Go app also uses AR to place popular cartoon characters in real-world places. Medical personnel can use AR to prepare for surgeries, and the military uses it to assist men and women making repairs in the field. Even navigation systems use AR to show users routes over a live view of what is in front of a car.
Why Designers Can Use It: According to Nickens, AR is another item in the tool belt of a designer to help them bring the right items into a space.
"They not only can introduce elements in a space with this technology, but they can show their clients different choices in finishes and colors and even the way the item reacts to light," he said.
AR gives both designers and consumers the opportunity to collaborate further on projects by experimenting with placing different items in a space, without installing anything physically. Most home retail apps, such as IKEA Catalog, allow users to place the item to scale in a space so they can see if it fits.
Advantages: With a clearer vision of a space, clients can feel more assured of their designer's vision. There will be less returns and buyer's regret. Designers can measure and draw up plans more easily, giving them more time to think creatively on their projects.
"Through AR, you'll be able to bring the whole room to life for that consumer," said Nickens. "In the next three years, you're going to be required as a home improvement seller to offer this experience to the consumer, since everyone will be so exposed to it. We're just scratching the surface of this technology now."