Proper Water Quality Should Be at the Top of Your Project Game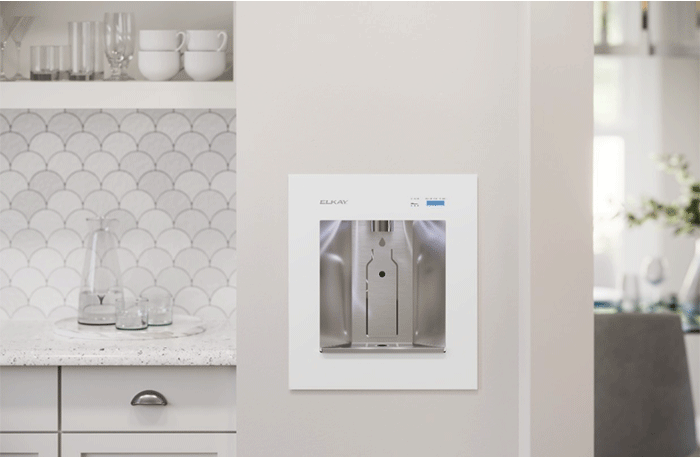 August 8, 2023
The importance of proper water quality is so essential in kitchen and bath design that we may take for granted the central role it plays in the lives of our clients far beyond a project's completion. According to the CDC, about 7.2 million Americans become ill every year from contaminated drinking water. Cancer-causing "forever chemicals" known as PFAs and PFOs are virtually everywhere in our environment now. Scientists today estimate that more than 200,000 Americans are subject to drinking water containing levels of these chemicals that can cause long-term health concerns. With the lack of government oversight in this area of public safety, it is helpful to share knowledge and information on how to mitigate risks for ourselves and our clients.
Keeping It Clean
Filtration systems should be among the first considerations for any remodeling project, especially in coastal regions with mineral-rich water. Some of the best types of filters to remove forever chemicals are granular-activated carbon and reverse osmosis filters. When choosing a water filter, be sure to check if it removes PFOs and PFAs, as well as other contaminants, including volatile organic compounds, pharmaceuticals and hard metals.
Many designers prefer undercounter/under-the-sink solutions for water filtration when a larger, home-wide system is not an option. Earlier this year, a review by The New York Times' Wirecutter website ranked the Aquasana AQ-5200 as the best solution for under-sink filtration.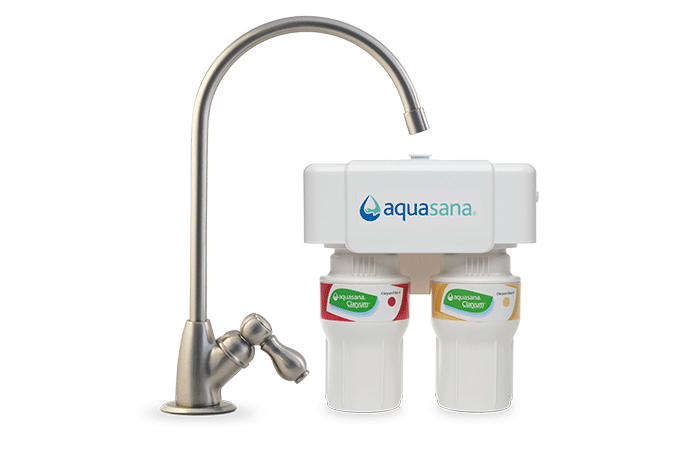 The Aquasana AQ-5200 water filter
These types of systems usually come with their own faucet, typically in a chrome finish, which can be a deterrent for a selective designer who does not like to mix and match metals. Although still limited, we are happy to learn that some options on the market this year include faucets in different finishes, offering more decor versatility.
Conservation Is Key
As environmental concerns have led to many people using refillable water bottles, one industry leader has created an interesting innovation for residential water bottle-filling stations. Elkay has introduced a bottle-filling dispenser now available for residential use (top photo). Although its filtration does not remove PFOs or PFAs, it does remove sediments and other contaminants. This is an excellent addition for family homes and vacation homes where large groups require drinking water to-go.
Remember to do a little research to find out more about the filtration needs in your area to best equip your projects with proper filtration for the long-term health of your clients and their families.
By Wendy Greenwald, founder and co-owner of Jacó Kitchen and Bath, a full-service interior design firm in Costa Rica and the Florida Keys