REHAU Defines 2023 Millwork and Cabinetry Trends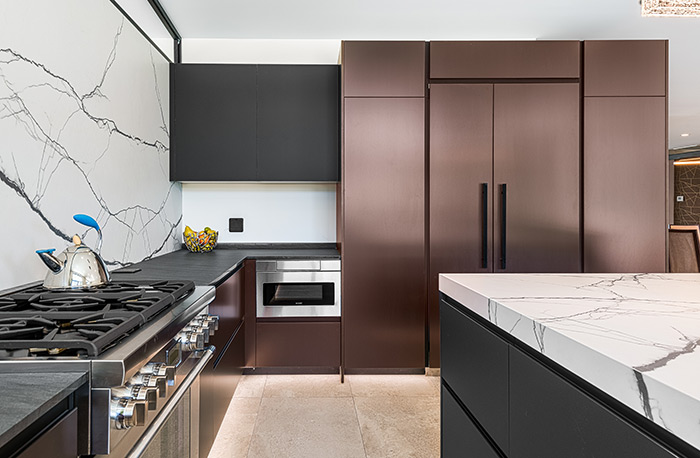 March 7, 2023
As the industry heads further into 2023, the design team at REHAU Rauvisio House announces what they consider the most important millwork and cabinetry trends as they pertain to residential interiors, more specifically kitchen design.
 The REHAU Rauvisio team notes the five trends to watch as:
The Enduring Importance of Color  
Even as Pantone proclaimed magenta to be the color of the year for 2023, most brands and designers lean toward more subtle colors in their designs. Pastels, when used sparingly, add understated sophistication to projects. 
Cabinet finishes on the other hand, are trending toward warmer finishes such as natural oak or warm walnut. Coupled with textures that are a big trend this year, the effect is both visual and tactile. Though white remains the most popular finish, if a color is desired, blue has gained some market share, with 24% of people preferring to use blue for island cabinets.
Function, Function, Function  
Whether designing for households with younger children or multi-generations, every cabinet has an opportunity to perform double-duty. 
From toe-touch opens to built-in trash and recycling containers, the norm now is for base cabinets to be as functional as possible. Drawers are seen as part of command central — built-in USB ports, charging stations and interior lighting keep the work-from-home crowd productive and school-age children able to work under the watchful eyes of a parent. Sinks and countertops are multi-functional as well, providing elegant cover and creating an extra workspace.
Countertops Bring the Drama 
While Carrara and lighter solid surface materials will always be popular, designers were drawn to more dramatic examples – all of which are excellent counterbalances to warm neutral wood cabinets.
Textures Take the Day 
Linear or horizontal, wood-grain or textiles, if there is a way to make a cabinet stand out with texture, brands are offering it and designers are swooning.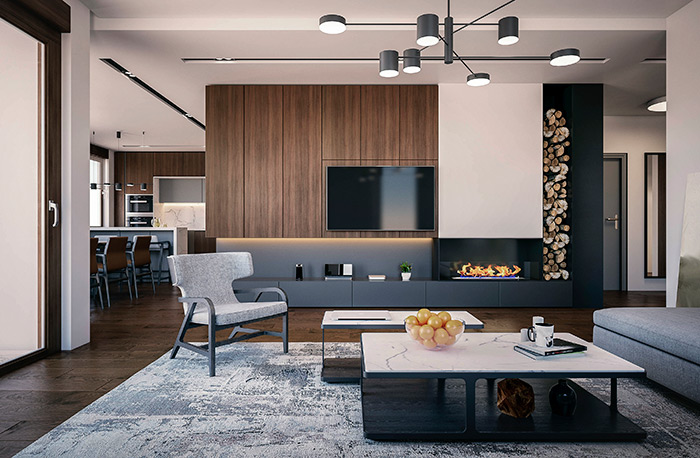 Don't Forget the Details 
If there is one thing designers are drawn to repeatedly, it is mixing textures and finishes. Metal framing produces a dramatic feel when partnered with dark or matte black finishes. Contrasting channel finishes are a gift to kitchen designers. Leather cabinet drawer facing and wood and metal hardware are trending.