Residential Tile Trends from Coverings 2023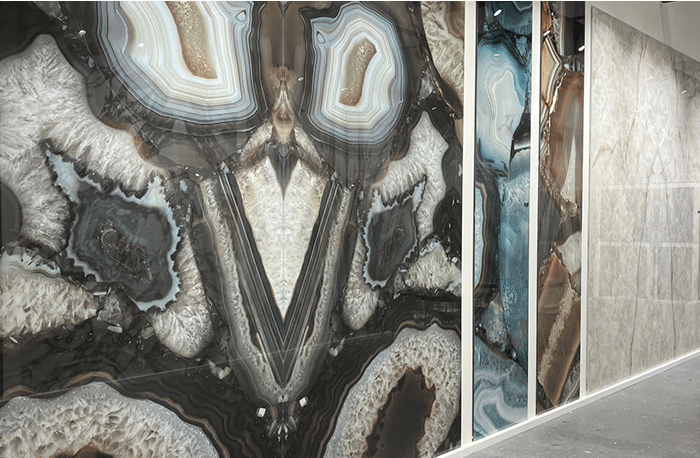 April 24, 2023
KBB attended Coverings 2023 last week as part of the VIP Press & Design Influencers Tour. As in years before, it was a wonderful cocktail of amazing residential tile trends and innovation.
Our event began with Alena Capra, CMKBD, owner of Alena Capra Designs, giving us a rundown of "Why Tile" and covering all of the material's attributes:
Healthy and hygienic: no harsh chemicals, plastic free
Easy to clean, low maintenance
Water resistant
Durable: scratch, stain, fade resistant
Sustainable with a low carbon footprint
Fire and smoke resistant
Offers design versatility with different sizes, shapes and textures
Next we took a look at this year's residential tile trends, and the photos you see below are from our tours of the Tile of Spain, Ceramics of Italy and Tile Council of North America brands.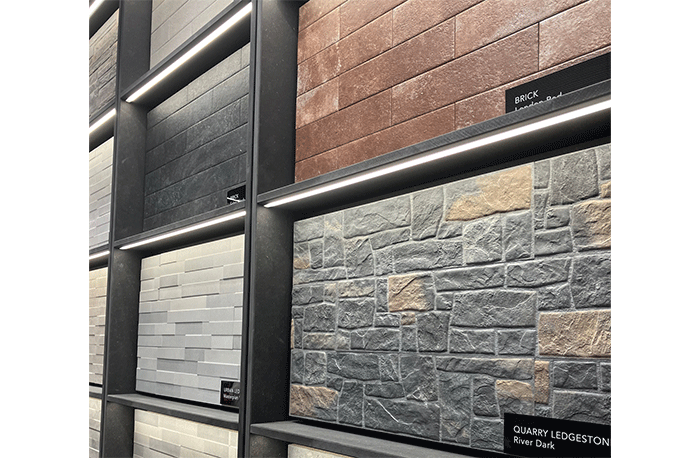 Bricks – timeless offerings like subway tile in interesting colors; above photo Landmark Tile
Cemented – soft plaster looks for indoors and out; above photo Marca Corona
Cobbled – terrazzo-type look and can also mimic natural stone, and many colors are available; above photo StonePeak Ceramics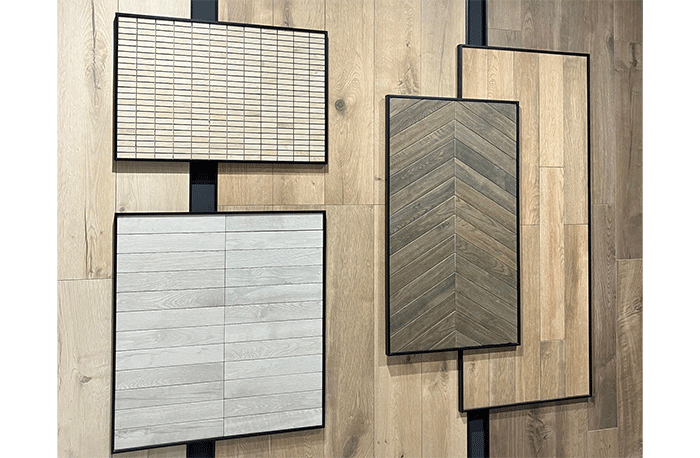 Wood-look tile – has evolved over the years with species, widths and colors and can be used in wet areas; above photo Pamesa Ceramica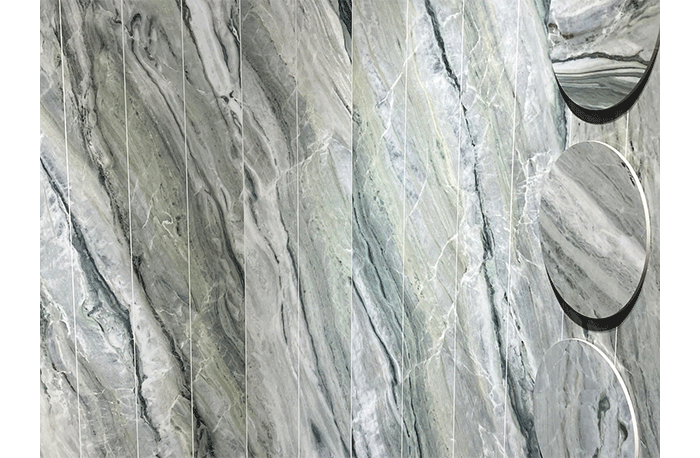 Emeralds & pinks – color explosion seen in botanical and stone looks and shades; above photo Lafaenz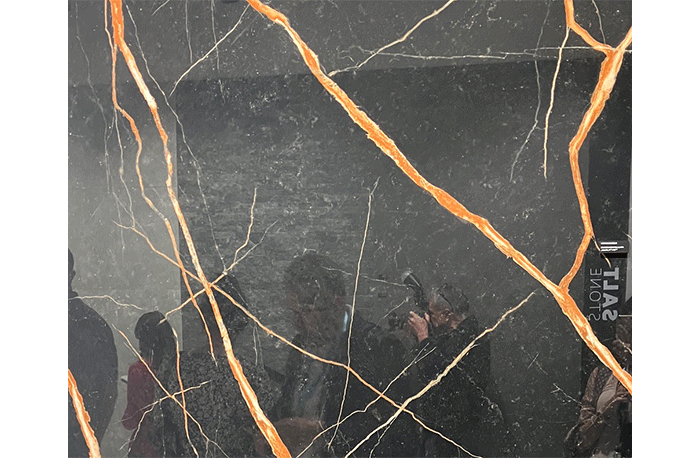 Elegance/lux looks – marble in high shine, classic veining, hints of gold; above photo Emil Group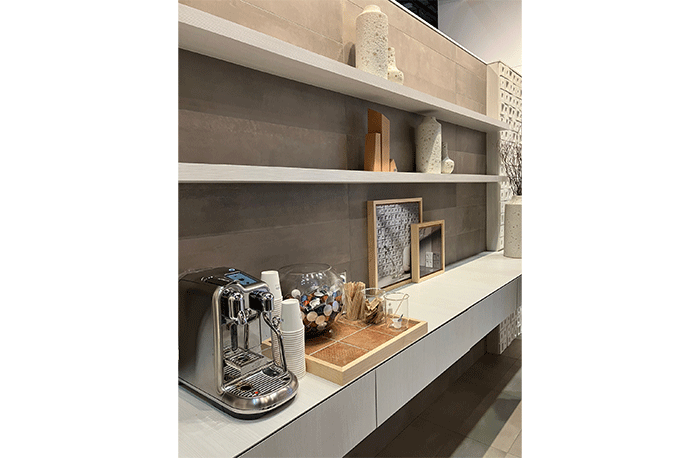 Indoor/outdoor living – warm and cool tones; above photo Portobello America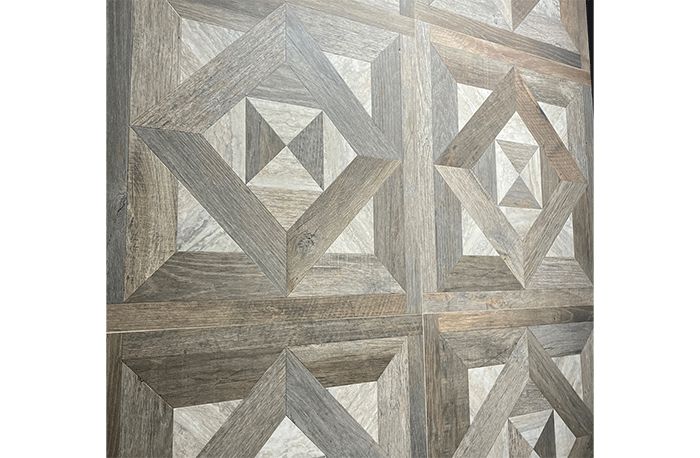 Sensory seduction – more tactile and linear looks in bold and neutral; geometric shapes; above photo Ceramica Sant'Agostino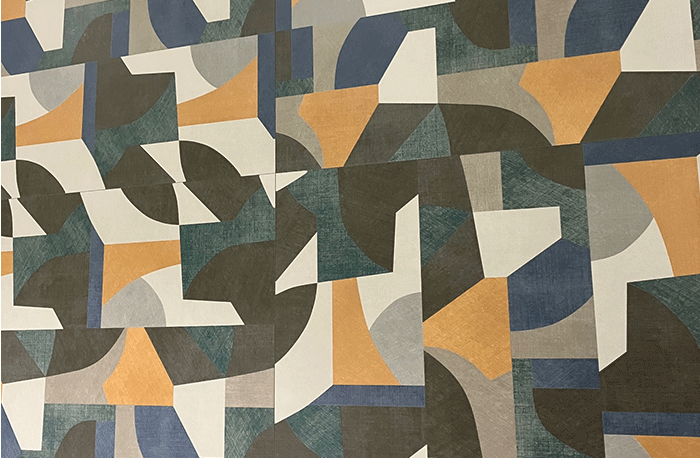 The 70s – glam, bold, whimsy, reflective; above photo Porcelanite DOS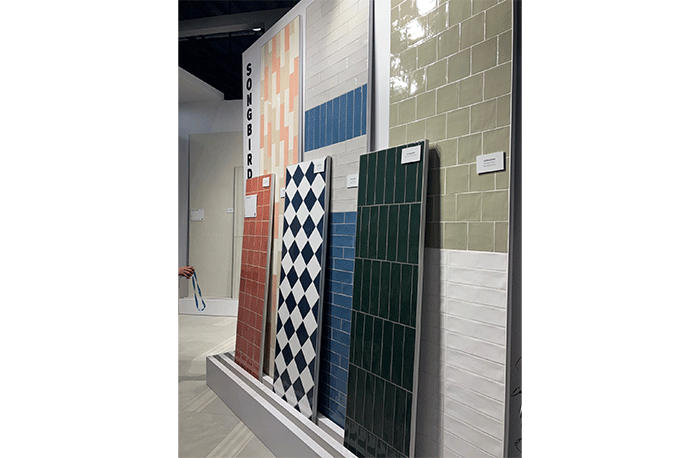 Undulated – subtle movement in the glaze; above photo Florida Tile
By Chelsie Butler, KBB Executive Editor
Click here to read more about Coverings 2023.