Richelieu Shares Tips, Photos and More on Social Media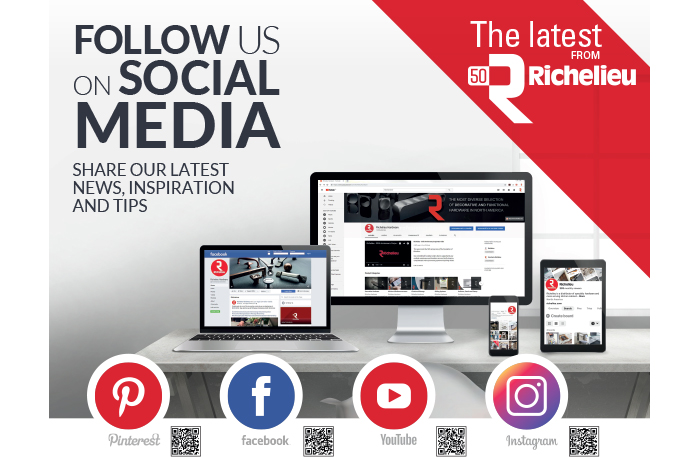 April 18, 2019
Following Richelieu on social media provides up-to-date information on what's trending and offers the chance to watch how-to videos to sharpen skills. In addition to its already popular YouTube channel, Richelieu has officially launched new Facebook, Instagram and Pinterest pages.
Followers can stay connected to access the latest news, including new product updates, event announcements, valuable informative content, inspiring pictures and how-to videos.
As part of Richelieu's Facebook community, followers will learn about upcoming events or new products and tools available to help grow a business. Designers can find inspiration for design projects and tap into new trends and ideas by scrolling through Richelieu's Instagram and Pinterest pages.
Audiences can take advantage of Richelieu's expertise by watching how-to videos on YouTube with tips and tricks to save time and money while helping get the job done right. Richelieu offers an open window to a world of hardware through informative, educational, and technical content on its four platforms.