Signature Kitchen Suite Partners with CREA and Cuisine Solutions to Advance Sous Vide Cooking Method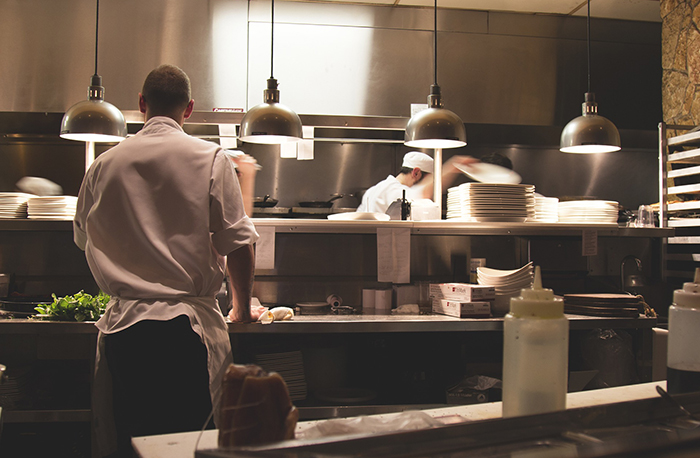 January 31, 2019
Signature Kitchen Suite has entered into a strategic partnership with Cuisine Solutions and the Culinary Research and Education Academy (CREA) to promote the sous-vide culinary method – an innovative slow-cooking technique that precisely prepares food with more tenderness and flavor for the perfect doneness every time.
With the industry's first and only pro-style range with built-in sous-vide modality for the home kitchen, Signature Kitchen Suite has been named the exclusive range-top sous-vide partner for CREA and Cuisine Solutions.
The partnership was announced just ahead of International Sous Vide Day on Jan. 26 and includes collaborations on product development and content creation, including custom sous vide recipes, special events and various marketing and promotional activities. In celebration of the newly-minted partnership, the parties worked together on various cross-marketing, promotional and special events related to International Sous Vide Day.
Signature Kitchen Suite is committed to innovative thinking, purposeful design and leading-edge precision. With a mission to stay "True to Food," Signature Kitchen Suite is founded on the idea that better cooking is possible through better thinking, and the portfolio caters to a new generation of forward-thinking cooks called "technicureans," combining their passion for food with their appreciation for innovation. Recognized by the world's top chefs, Cuisine Solutions is the authority on sous vide, while CREA — led by Cuisine Solutions Chief Scientist Dr. Bruno Goussault — provides sous-vide instruction to Michelin-Star chefs, as well as hundreds of restaurant operators and corporations around the globe.
The companies will benefit from sharing assets, talent and tools to reach a like-minded audience with the goal of educating culinary enthusiasts on the many benefits of sous-vide cooking. As part of the alliance, Signature Kitchen Suite appliances will be placed in the Cuisine Solutions' Mobile Kitchen and presentation kitchens. The Cuisine Solutions team will also advise on product enhancements to help Signature Kitchen Suite advance its sous-vide offering for the residential market.
"At Signature Kitchen Suite, we see precision and versatility as the path to a perfect meal," said Zach Elkin, general manager of Signature Kitchen Suite. "As innovators and chefs, Cuisine Solutions and CREA are changing the way professional chefs and foodies prepare, serve and enjoy food – in the same way Signature Kitchen Suite is committed to staying 'True to Food.' This is a recipe for a great partnership.'
The organizations will collaborate on various events and activities around the globe, including a custom sous-vide-focused curriculum within Signature Kitchen Suite's newly launched Experience & Design Center in the heart of culinary-centric Napa Valley, California. This first-of-its-kind facility explores the intersection between technology and culinary innovation and serves as a brand epicenter to offer unique culinary, design and technology experiences for Signature Kitchen Suite's retailer, designer and builder partners.
"Signature Kitchen Suite shares our passion for perfection and this collaboration will allow us to bring the innovative sous-vide cooking method to many more curious, passionate foodies who are inspired by design and excited by modern cuisine," said Dr. Bruno Goussault, chief scientist, Cuisine Solutions. "Similar to Cuisine Solutions, the Signature Kitchen Suite 'True to Food' philosophy demonstrates respect for food at every level, delivering performance, design and precision."