Styling Tips: Layering, Mixing & More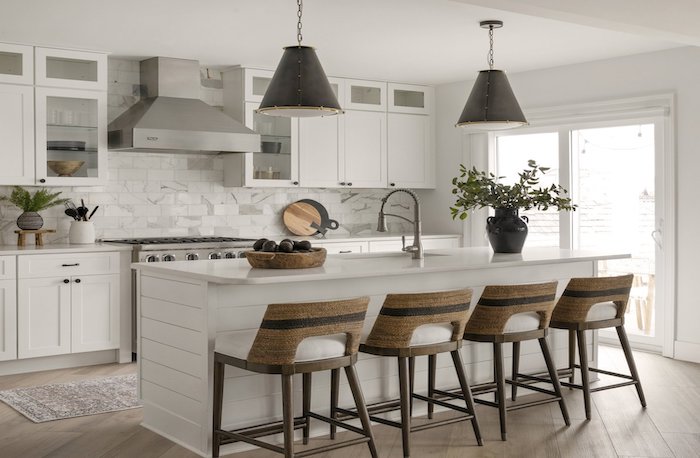 August 12, 2023
Our studio has been implementing a wide variety of layering tactics when designing and styling clients' homes, as the coastal weather heats up during the later spring and summer months, but stays cool during the evening time.
In a kitchen, the rule of balance plays heavily. I love to play with different proportions while keeping symmetry in mind. Mixing materials is one of my favorite things to do in a kitchen and I often combine wood, metals and stone. A well designed kitchen will combine all of these while equally blending beauty and function.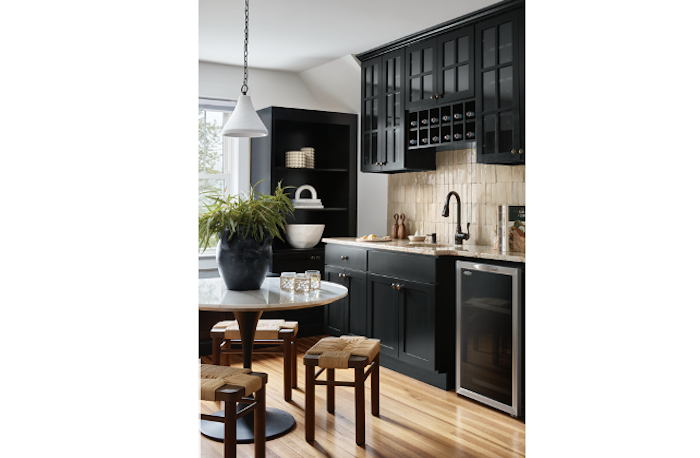 If I've occupied a corner of a room with something tall – like the shelving unit in the above photo – I'm cautious and use the opposite side of the space in a way that feels visually full while being complementary and completely different at the same time. Diversifying the heights of the pieces you're styling with is very important. In this kitchen, the stools at the table are a perfect example of this practice. I also love styling with an oversized vase with branches mixed with vintage pieces and texture.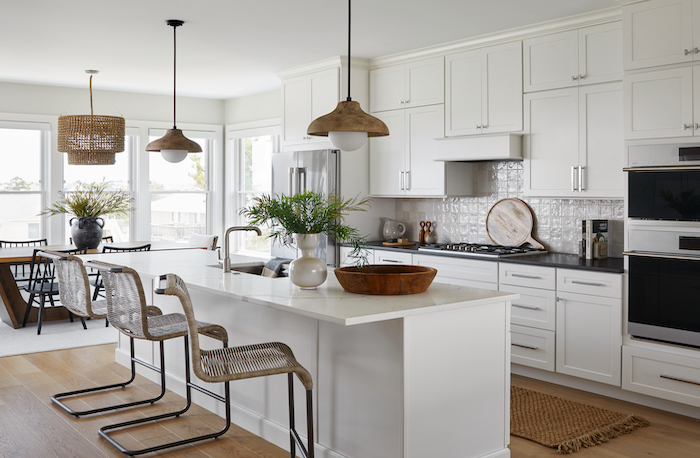 My favorite element to incorporate is organic texture in all spaces, kitchens and baths are no exception. I'm always looking for ways I can bring in movement, whether it's a natural stone, tile pattern or statement light fixtures. Whether it is a touch of greenery, found pieces like antique wooden and papier mache bowls or layered woven textures, there are styling touches you can add throughout the entire space.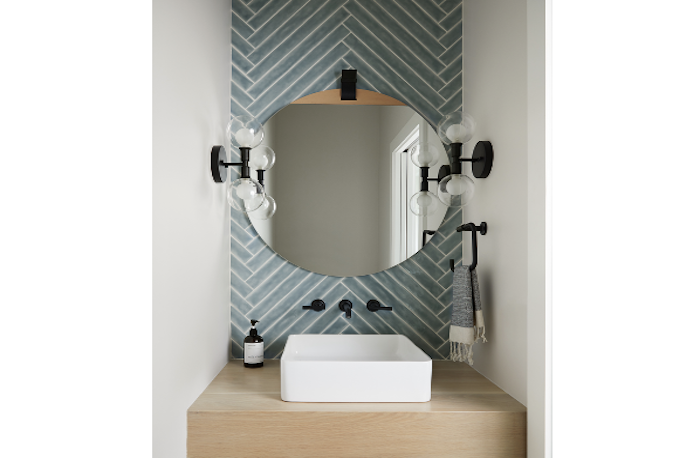 I personally love working in neutrals and love layering patterns. Bathroom tile is a perfect example of this. Bringing in atypical tile patterns is one of my favorite things to do in a bathroom. Other examples of layered styling include stacking rugs, incorporating an antique print over a mirror or mixing patterns on throw pillows on furniture.
—By Katie Winnington, creative director and principal designer at  C & E Furniture, located in Fenwick Island, Del.
Photos courtesy C&E Furniture