York Wallcoverings Names Bay Brown 2024 COTY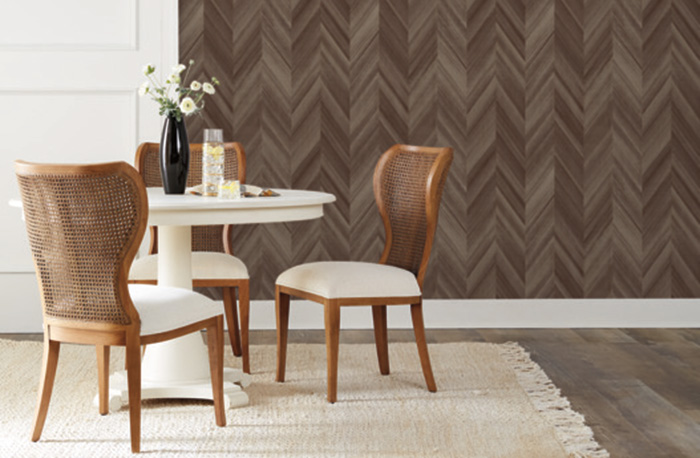 November 15, 2023
York Wallcoverings has revealed Bay Brown as its 2024 Color of the Year. Inspired by organic hues of wood, soil and roots, the hue inspires intimate, luxurious living spaces. 
"With the emergence of quiet luxury, we're seeing a gravitation toward warm, understated neutrals across fashion and furnishings alike, and Bay Brown reflects a rich base color that's incredibly versatile yet very personal and unique," said Carol Miller, color and trend expert, York Wallcoverings. "Bay Brown is a staple hue seen in many current and emerging trends. In the design category, we continue to be drawn to the natural world: the forest, mushrooms, the equestrian lifestyle. Academia aesthetics are surging, and this color is front and center in dark leather upholstery, wood furniture, and the retro styles of the 60s and 70s." 
The York Color of the Year is already on the rise in fashion, with chocolate-y tones making waves on the runways this fall, while designers will have the ability to layer browns with other neutrals, biophilic greens and bold bright tones in their projects next year.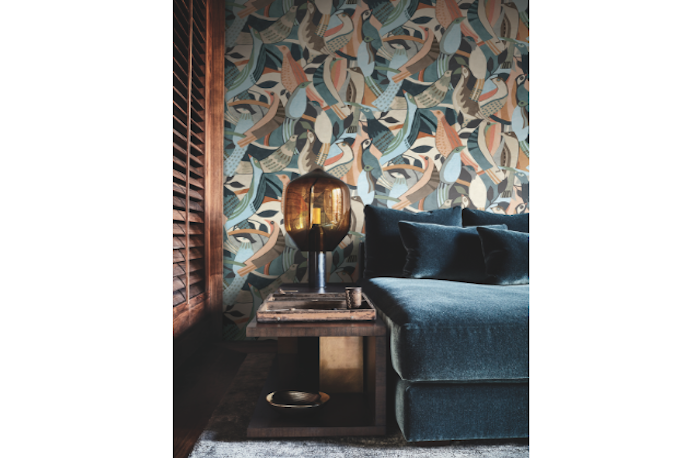 To demonstrate Bay Brown's grounded nature, York has released a 2024 Color Trends Palette, Elements. The selection of hues provides recommendations that pair Bay Brown with lush, moody, organic colors to create comforting and rich interiors. Combinations of these patterns are also found in new and trending York Wallcoverings patterns.
Photo credit: York Wallcoverings