Hastings Tile & Bath Class Vanity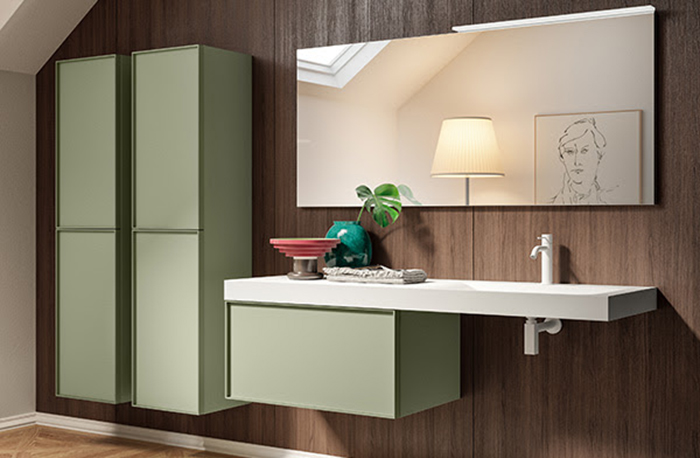 December 18, 2022
Hastings Tile & Bath now offers its top-selling Class vanity in a wide range of new refreshed colors, materials and finishes with enhanced opportunity for customization. 
The Class vanity system has always encouraged design flexibility. Each vanity is part of a modular system that can be scaled up or down to meet the needs of people or spaces. Hastings Tile & Bath now introduces an all-new palette of 20 colors with a matte or glossy lacquer finish. The new colors are offered for fronts and sides, and glass fronts and tops are also available, again in 20 colors, matte or glossy. Solid-surface tops are available in the same 20-color palette, should a tone-on-tone look be desired.
The distinct Class drawer frames are newly available in these 20 colors with a matte finish in addition to the original black frames.
On top of this diverse and contemporary color palette comes a new palette of 13 porcelain tops and fronts, with some offered in matte and glossy finishes and others with a textured look and feel; these porcelain options offer the look of natural marble or stone but without the maintenance. 
A refreshed palette of wood laminate finishes for fronts and sides has 12 options to choose from and can be used as countertops when using Hastings Tile & Bath Vessel sinks. Lastly, new Vessel sinks are now available with the Class vanity, offered in round or rectangular models in matte white solid surface.