Kallista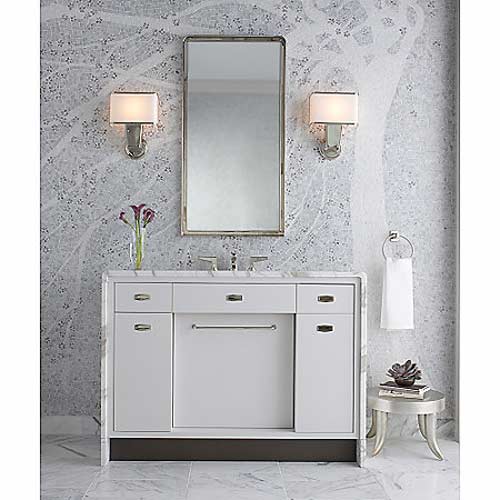 June 24, 2009
Sohisticated and elegant, Kallista's
vanity from its Jeton collection, designed by architect and interior
designer, Bill Sofield, was inspired by such diverse influences as the
classicism of early 20th-century architecture, Eileen Gray and the
haute couture of Yves Saint Laurent. The geometric vanity cabinet is
offered in two versions: inlaid with a highly figured macassar ebony
veneer or painted in a blanche lacquer. The marble top, available in
two colors, is grooved with gently raised sides to keep water from
escaping and surrounds an octagon-shaped undercounter basin. The marble
top continues down to form the sides and plinth-style legs. The vanity
is finished with an application of clear polyurethane coating for
moisture resistance.