Laufen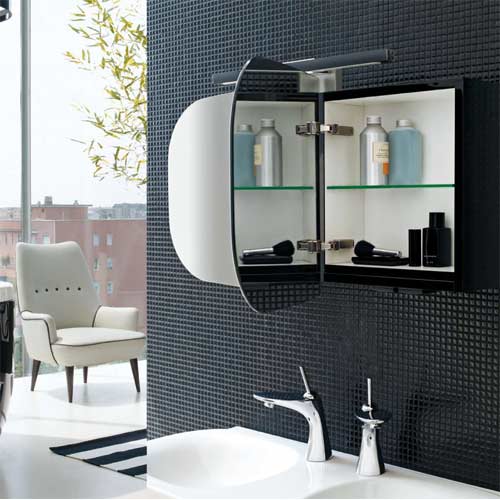 July 22, 2009
Playful and retro, the Mimo collection from Laufen
was designed as a bathroom for people who live consciously, but don't
take themselves too seriously. With curvaceous shapes and shiny
surfaces, the line includes mirrors and cabinetry, matched both in
shape and size to the washbasins, which are free of environmental
contaminants or substances that irritate the skin. The mirrors are
offered with skateboard-shaped ceramic shelves for bathroom toiletries,
while the mirrored cabinet integrates lighting, two double doors, a
glass shelf, and can be specified with a socket and switch. The
collection is available in pink, white and black.