NuTone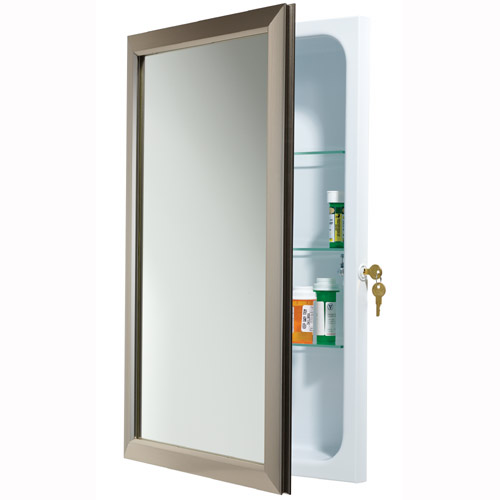 July 24, 2009
NuTone's new locking medicine
cabinet offers generous storage space, as well as a way to secure
valuables, as well as prescription and over-the-counter drugs.
Developed in response to the rising incidence of teens and young adults
stealing and abusing prescription medications, the cabinet can provide
peace of mind for homeowners. Available in oil-rubbed bronze and satin
nickel finishes, the unit includes a keyed mechanism to limit access,
adjustable glass shelves, a soft-close magnet and a contemporary frame.