Robern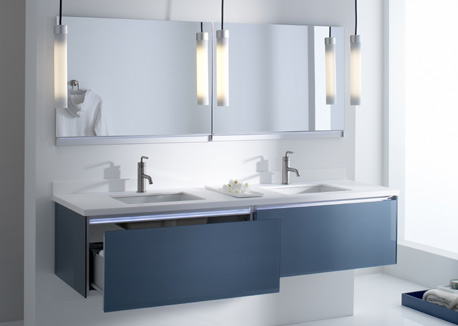 April 28, 2010
Robern
is entering the vanity realm for the first time with a line of
streamlined, pared-down designs. The geometric wall-mounted vanities
are offered with slim- and deep-drawer options available in multiple
sizes, including 24, 30, 36, 48 and 60 in. Constructed from aluminum
and glass, each unit can be specified with optional features such as a
nightlight, integrated electrical outlets, a hairdryer organizer,
removable glass bins, a slim insert drawer to keep small items
organized, and glass dividers.