Simas Stairs Bathroom Furniture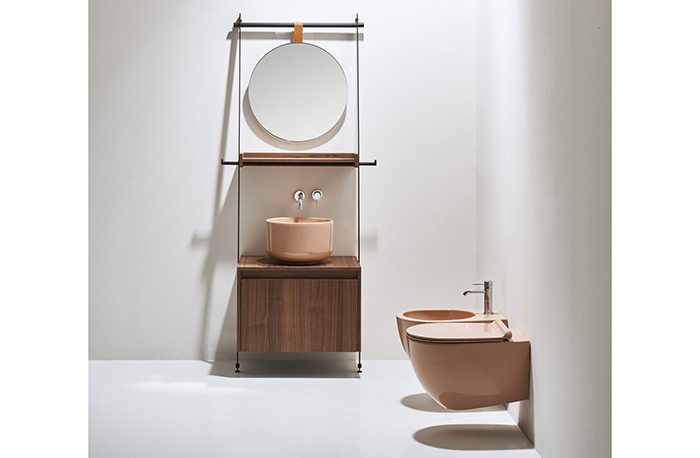 April 9, 2023
Stairs is the novel "self-sufficient" bathroom furniture system, by Simas Design Team, previewed at ISH, which accommodates several elements with a common stylistic language in a single structure.
The distinctive feature of the project is the diagonal axis, in matte black powder-coated iron, on which run the backlit mirror supported by a leather band. The unit has two shelves, one fixed at the top and the other with a storage drawer housing the washbasin, which can be fixed at different heights depending on the height of the washbasin itself, and a towel rail.
The different pieces thus interact with each other in a coordinated manner, driven by the search for a simple, almost elementary style, reminiscent of the early modern Scandinavian style of the 1960s. The Stairs system from Simas is available in three finishes — natural oak, wenge oak and walnut — to accommodate many types of washbasins, both countertop and built-in.