Stone Forest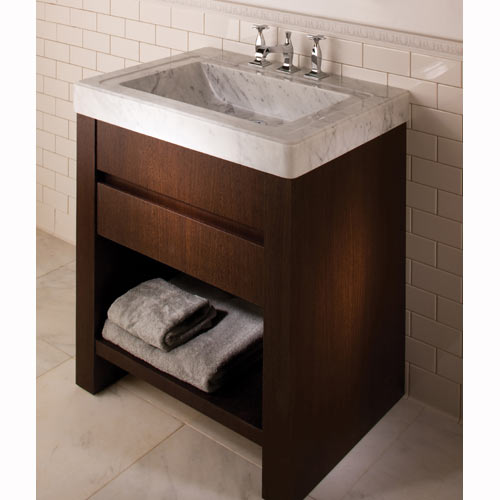 June 24, 2009
Offering a tweak on the traditional, the Circa vanity from Stone Forest
has a timeless look. The vanity sink and top are hand-carved from a
single block of Carrara marble and features simple geometric lines. The
marble top can be matched with two stand options: classic open Palmer
legs or a contemporary cabinet by Vanity Flair in wengé or maple
(pictured). The vanity measures 30 in. wide by 22 in. deep.