Alape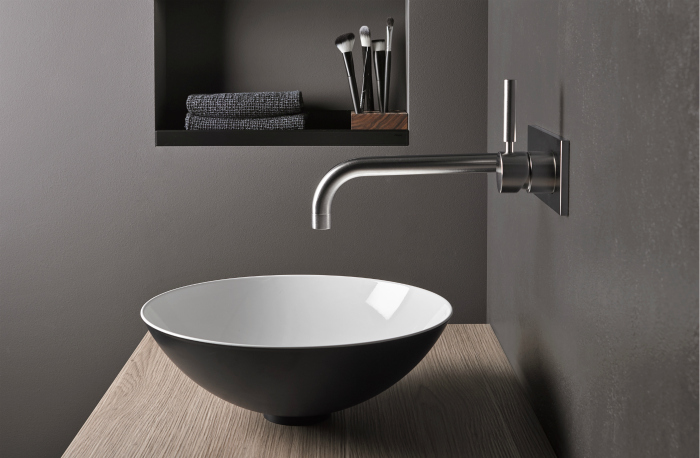 June 9, 2017
Alape, the German manufacturer of glazed steel sinks, expands its portfolio with two new surfaces for select washbasins and washstands. Metallic Dark Iron and Bicolor are the result of many years perfecting the enamel finishing process.
Metallic Dark Iron is a charming, elegant alternative to classic white and sets harmonious accents in the bathroom giving the surface a metallic sheen as it shimmers in different shades, depending on the perspective. Due to the high degree of reflection, the surface blends into surrounding materials and adapts to the environment. Bicolor combines two contrasts: black/white and matte/glossy. The precision and accuracy of the transition between the two colors emphasizes the delicate properties of a round basin. The contrasting finish stops at the outer fading radius, and the white surface is thus perceived as a precise edge, even from the outside. The matte black exterior color is also reproduced in the accessories: the spacer ring and wall bracket are in matte black while the valve cap is glazed in white. The finishes will be available beginning September 2017.
Find more new bathroom sinks here.