Bemis Grove Faucet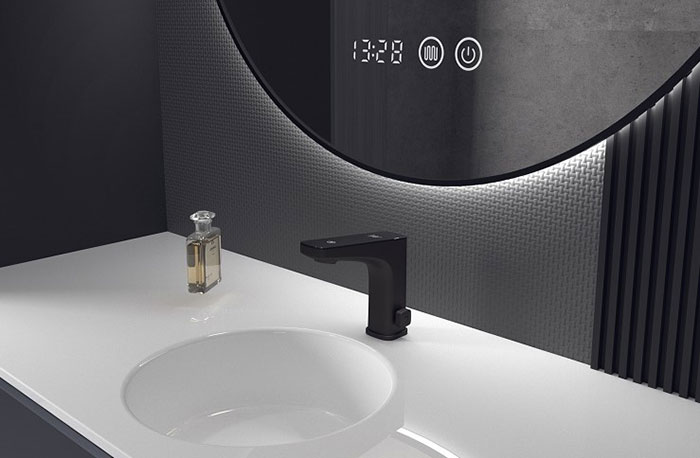 February 10, 2022
Bemis Manufacturing Co. introduced the innovative Grove series bathroom faucet at KBIS 2022. Joining the popular FLOW by Bemis line of faucets, the new series features a modern design that integrates advanced technology for ultimate convenience, comfort and hygiene – including motion and touch activation, an LED temperature display and a built-in hand-washing timer. 
Slated to launch in June 2022, Grove makes it easy for users to enhance everyday bathroom activities, including toothbrushing and handwashing. Its digital temperature control/display allows users to ensure that their water is at the desired temperature for each specific bathroom activity, while the hand-washing timer – similar to timers built into some electric toothbrushes – promotes clean hands and healthy habits. 
Grove's styling features a frosted glass top and finish options, allowing for design combinations, such as a frosted white glass atop a brushed nickel base. At launch, available finishes for Grove will include brushed nickel, chrome, matte black and champagne.