Bleu Provence True Colors Lite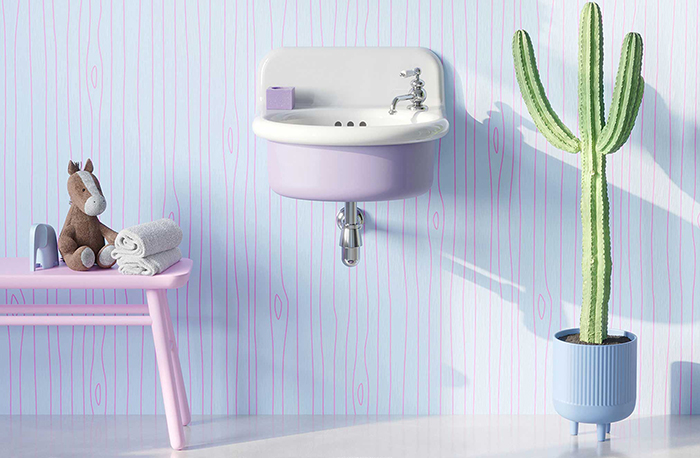 October 7, 2022
The new True Colors Lite collection by Bleu Provence revisits the classic style, creating a delicious combination of industrial and retro style. Various colors and finishes allow you to indulge yourself in composing the bathroom in complete freedom, using plain colors or combining shades to create two-tone washbasins.

The lines are soft with thick and rounded edges. The series includes countertop washbasins and washbasins in suspended and column version, the latter with ceramic wall backrest, aesthetic and functional. The collection of free-standing and suspended sanitaryware and a urinal complete the collection. 
Design, availability of various sizes, color combinations and coordinated taps make the True Colors Lite collection a real cult for fans of retro style. The palette includes more than 29 glossy or matte colors. Alongside black and white, great classics of retro style enthusiasts, the collection is offered in colors with delicate and refined shades, such as pastels, Tiffany, lavender purple or bright colors such as red, yellow, orange, blue, acid green or midnight blue. The palette includes refined petroleum, burgundy, cocoa, forest green or powder green colors and the neutral shades of dove gray, light gray and jute, leaving the greatest possible freedom to express oneself in the bathroom area.
The coordinated vintage-style taps give an extra touch and are declined in metals, such as bronze, iron, antique copper, brass and gold, also customizable with the knob in ceramic finish in the same color as the washbasin or health workers.
The washbasins are available in nine sizes, from 35cm to 90cm, as well as a double washbasin in 102cm.