Devon&Devon Twenties Collection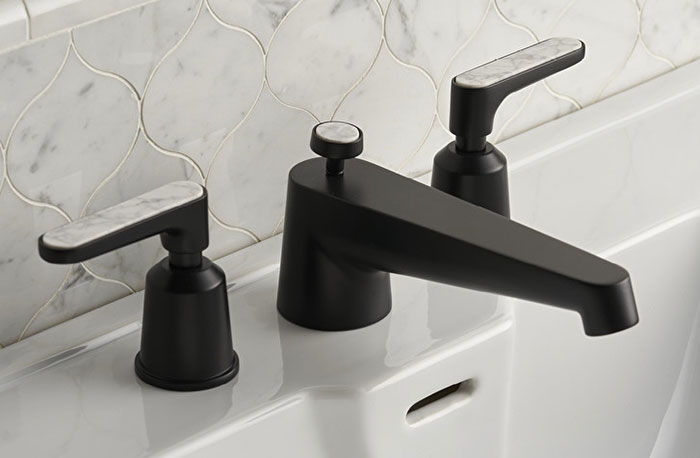 June 14, 2022
Devon&Devon presents the Twenties Collection of taps for washbasins, sanitaryware, bathtubs and showers. Offering a new version of the brand's classic-contemporary style, the collection is  inspired by the exquisite design of the 1920s.
Designed in collaboration with Gensler, the new line makes explicit reference to the simple forms, rich materials and attention to detail of American Art Deco, which had also been the design studio's inspiration for the Holiday and Dove bathtubs.
A sophisticated, innovative yet familiar style distinguishes all the pieces in the Twenties line, each of which can feature custom materials and finishes and be coordinated with all the products in the Devon&Devon collections. All the elements of the collection are available in six finishes — chrome, matte black, polished nickel, 14k gold, 24k gold and antique brass.In addition to choosing the finish of the brass bases, the covers of the handles and the tap can be customized with exquisite panels of Bianco Carrara or Calacatta Oro marble.