Fir Italia Eveleen 39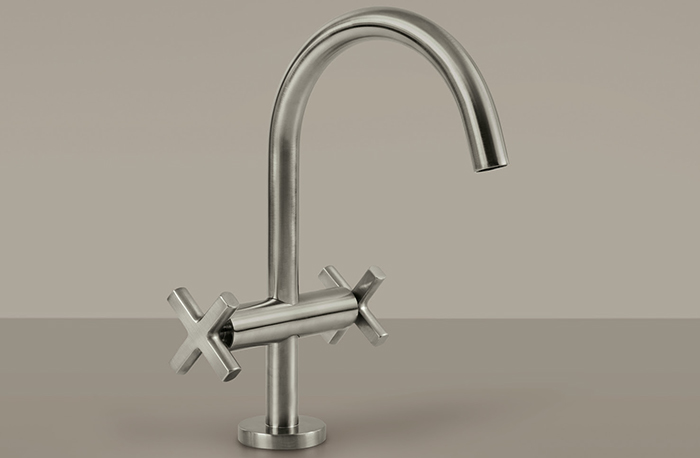 October 27, 2022
Fir Italia has introduced the Eveleen 39, a design tap conceived by Francesco Lucchese, art director of the brand, with a green vocation provided with a series of water jet flow reducers that allow a consequent reduction of about 50% in water consumption.
Eveleen 39 stands out for its cylindrical shapes, in a new take on their essential character. The distinctive four-pointed handles now have a new shape, which is emphasized by the notable feature of the upper and lower sections of the elements, incorporating flat and smooth surfaces into a round circular shape, for a truly unique design.
Enriching the elegance of Eveleen 39 are also the two new finishes — ocean dream, the deep blue of sea abysses holds thrilling solar and lunar reflections, and industrial copper, a trendy copper finishing, designed for the bold-hearted — that are part of Fir Italia's The Outfit program, that provides for virtually endless customization based on a new and innovative technology, Advanced Superfinish Process (ASP), which is based on a combination of cutting-edge production processes.