Fir Italia Kley 68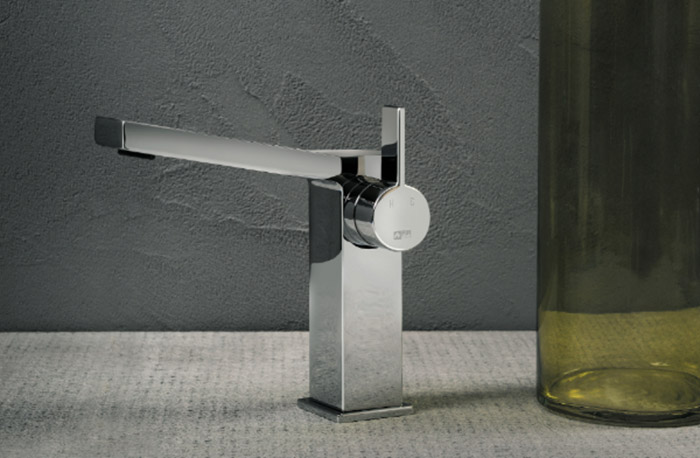 November 14, 2022
Fir Italia introduces Kley 68, a collection designed by the company's R&D division. Like all the taps and mixers of the Novara-based brand, this line also has a green vocation, provided with a series of water jet flow reducers that allow a consequent reduction of about 50% in water consumption.
The new collection is characterized by the side control that completes the brand's range. The rigor of the squared design, with dry and decisive lines, meets the clean shapes given by the side position of the handle where the vertical lever stands out, a detail that combines aesthetics and functionality.
To give Kley 68 a touch of character, the new color finishes come into play as part of Fir Italia's Outfit programme — a potentially infinite customization based on a new and innovative technology, Advanced Superfinish Process (ASP), resulting from a mix of state-of-the-art production processes. One of the new finishes is mocha coffee, a color spectrum that turns from dark tones towards carmine tips.