Glass Design XTREME XL Freestanding Basin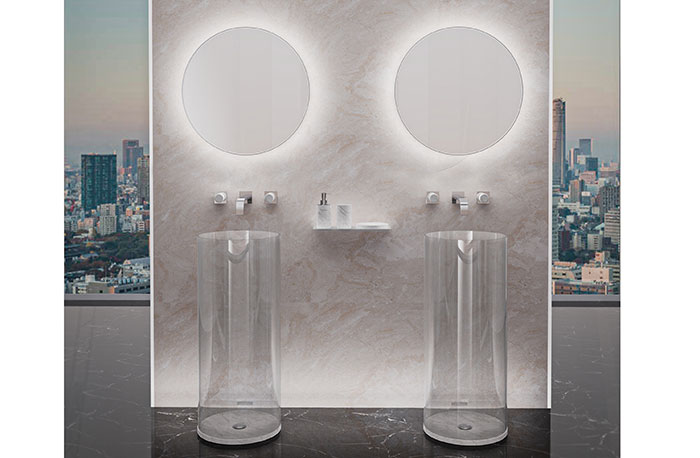 July 8, 2022
Glass Design continues its love affair with its majesty and elegance with a new marble version of the XTREME XL freestanding basin now available together with coordinating tap handles and bathroom accessories.
Fashioned from transparent mouth-blown glass, XTREME XL features a base in either Bianco Calacatta or Nero Marquina marble and comes complete with a chrome free-flow waste and floor waste connection.
Thanks to the integral treatment of the glass with avant-garde nanotechnology, water does not cling to the sides, thus guaranteeing a consistently clean and clear appearance and unhindered view of the marble base.
XTREME XL can be teamed with a range of coordinated accessories such as a soap holder, beaker and dispenser, as well as complementary tap handles (Dornbracht compatible), all created from the same marble types for a total look that is both harmonious and sophisticated. The material research and mastery behind the application and working of such materials — both traditional and contemporary — has enabled Glass Design to excel in the creation of highly unique basins that are veritable works of art.