Hastings Tile & Bath Vola 500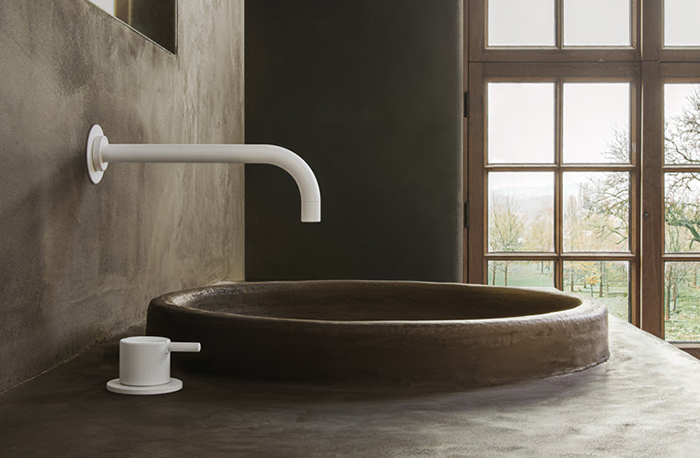 June 8, 2021
The new wall-mounted Vola 500 Series mixer from Hastings Tile & Bath has a spout that is available in 6-, 9- and 12-in. sizes, as well as custom sizes. These smaller profiles provide a minimal presence on the wall. This version is also ADA compliant when used with the medium-sized handle, because the control can be placed towards the front of the sink for easy access. The new sizes are available in any of Vola's 27 colors, including the newest finish – matte white.
Vola's 500 Series has a lot going for it aside from its classic minimal aesthetic. The 500 deck-mounted mixer allows for remote installation of the water controls – this means the control can be placed wherever it's most convenient for the customer to use, while also taking the aesthetics into consideration.
The decorative finished spout collar cover is now separate from the connection itself, making it easy to install with a simple hidden snap ring, just push it in place, hear a click, and it's in place. Visually there is no longer a visible set screw on any spout connection because it is now hidden behind the new finished cap.