HIMACS Basins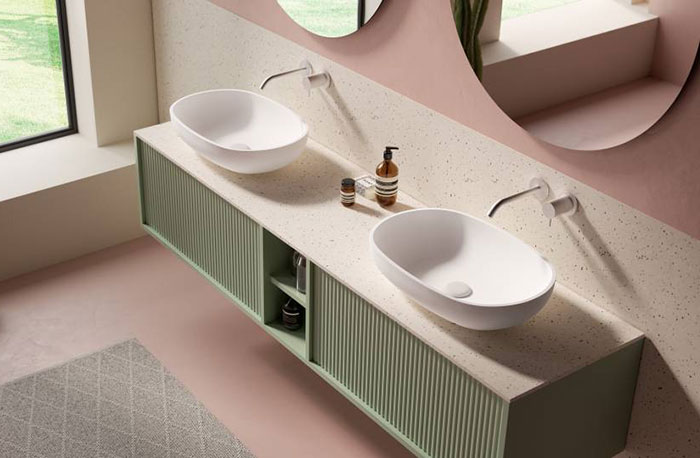 June 1, 2022
HIMACS is extending its range by adding nine new versatile basins to its standard bathroom collection. 
The new HIMACS basins collection includes nine attractive models, flush and top-mounted, providing designers with more design options for bathrooms and washrooms, in both residential and commercial settings. In all cases, designers can achieve seamless and extremely hygienic installations thanks to the properties of HIMACS. 
Two new squircle top-mounted basins are now available – adding to the existing range, which already consisted of square, rectangular and circular shapes. These are designed to sit on top of vanity units or bespoke designed surfaces. The overall range offers design diversity no matter what the project requirements.
Seven new flush-mounted models have also been added to the range. These models are designed to be used with a HIMACS work surface, giving a seamless super hygienic finish. The addition of a HIMACS splashback or full wall covering will complete the flawless design.
The warm-to-the-touch feeling that is characteristic of HIMACS, and the sleek design of these basins marry perfectly with other materials and surfaces: natural concrete, warm natural wood or vintage tiles for example. All HIMACS basins are manufactured using a high-tech casting process which ensures the highest product quality and maximum design flexibility.