Horus Zephyr Brass Range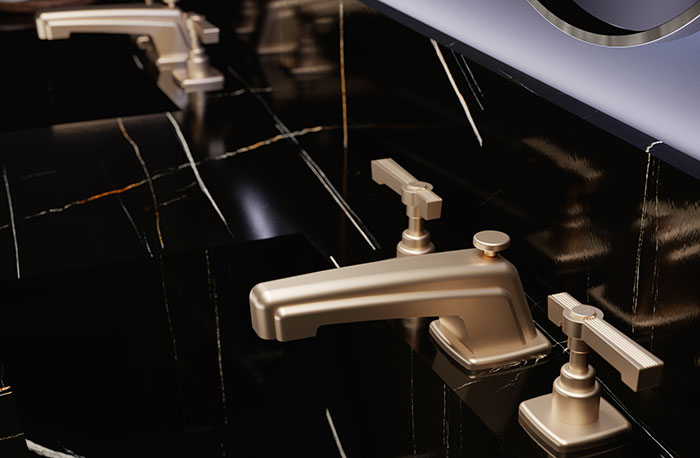 August 2, 2021
Luxury tap company Horus unveils Zephyr, a new brass range with a futuristic appearance. Combining functionality with aesthetics, its refined features are inspired by French elegance and the American Streamline movement.
Characteristic of the 1930s, the artistic movement also known as the Paquebot, inspired a new dimension to the design, which favored fluid and aerodynamic lines modelled in the aeronautics industry.
The design studio Horus was notably inspired by. the silhouette of cars from this period and thus envisioned slender taps with rounded angles. The taps' levers are either long or cross-shaped, like that of a helicopter's propellors. Fine grooves created by. the guilloche process add depth and complete the illusion of movement.
Zephyr comes in classic colors, such as chrome and glossy or matte nickel, the range is also available in more decorative and contemporary shades. Including matte black, gunmetal and satin brass.
Find more faucet collections here.