Isenberg Serie 230 Collection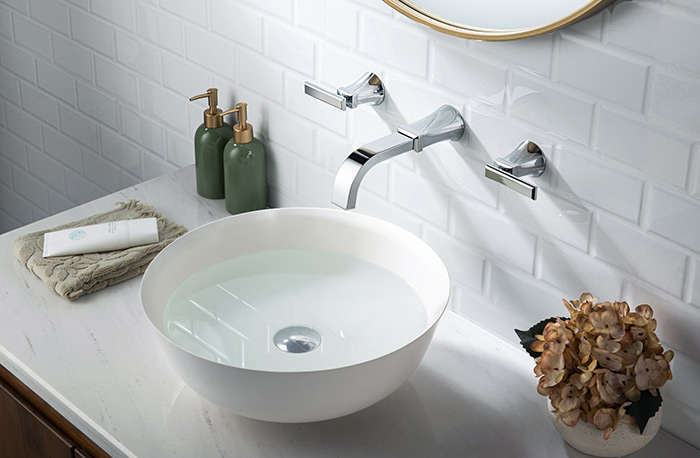 March 12, 2023
The new Serie 230 collection by Isenberg is a true gem of brilliant design. Each faucet is enhanced with beautiful emerald-cut detailing on the handles and at the base of the spout, adding a hint of glamour that infuses a sense of elegance and luxury into the bathroom. The expert craftsmanship is immediately obvious with parallel facets framing each side and ending in meticulously beveled corners. The multi-dimensional surface easily catches the light for a bit of sparkle, while also providing a pleasing and substantive tactile experience.
Inspired by the brilliance of emerald-cut diamonds, the Serie 230 faucet has a versatile style that complements nearly any décor, from traditional to modern. Its gracefully arched spout flows like the water it conveys and pairs perfectly with the simple lever handles. 
The Serie 230 is the latest creation of the Isenberg Design Lab. The collection is offered in a variety of sizes, configurations and installation options for sinks, tubs and showers. Each piece is finished according to the brand's exacting standards in a choice of chrome, matte black or satin brass.