Isenberg Waterfall Tub Fillers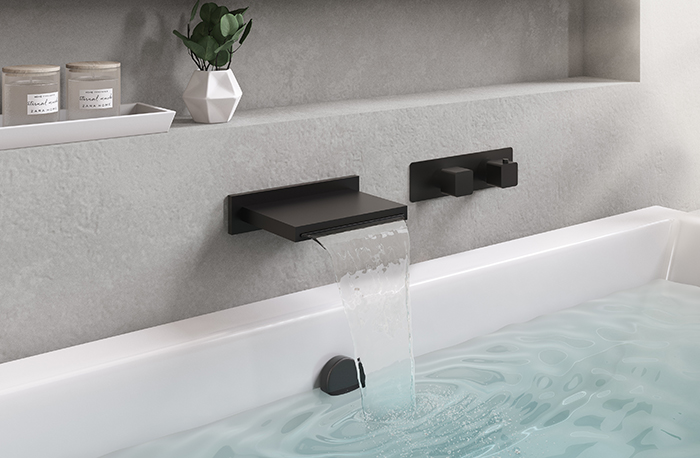 February 16, 2021
Isenberg captures the peaceful essence of falling water with its new high-volume waterfall tub fillers. These faucets fill a bath by streaming arched panels of water into the tub, and their high-volume design means a bath is ready with very little wait time.
The calming sights and sounds of the rushing water help to turn an everyday bath into a restorative spa-like experience where luxury and relaxation abound. As part of Isenberg's popular Cascade Collection, these waterfall tub fillers bring a fresh, modern aesthetic to the bathroom. Their shelf-style design imparts a chic minimalistic vibe and functions as a convenient storage space for keeping soaps, bath salts and other necessities close at hand.
The elegant fillers are available in two distinctive configurations. The wall-mounted designs feature solid brass construction, model CFB.2250 has a 5.5-in. spout projection and CFB.2350 has an 8-in. spout projection with flow rates of 10-11 gallons per minute. The deck-mounted version is crafted from stainless steel with a 6.1-in. spout reach and a flow rate of 10 gallons per minute. Both are offered in an array of 24 finishes, including traditional metallics like brushed nickel and chrome, as well as options like matte gold, blue platinum, distressed black and deep red.
These faucets are particularly well suited for renovation projections with simple ½-in. NPT connections for easy installation. All are built to the brand's exacting standards of quality and are backed by a Limited Lifetime Warranty.