London Basin Co. Cut-Glass Designs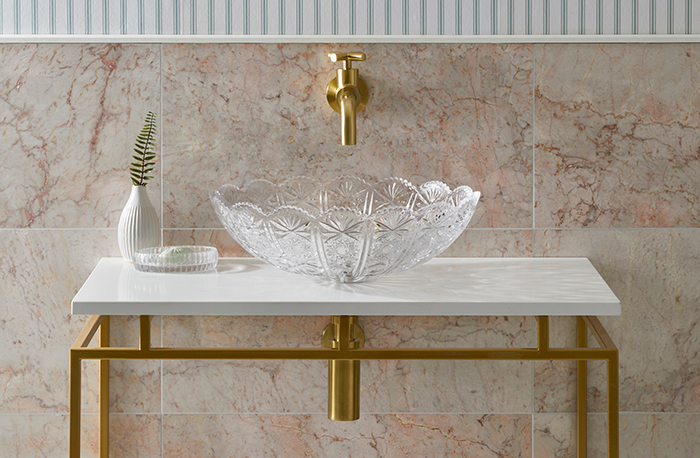 October 10, 2023
Lending a timeless look to bathroom interiors, London Basin Co. offers two new cut-glass designs — Cornelia and Luna. 
Cornelia (pictured) is a playful design, taking inspiration from antique glassware and features an elegant, scalloped edge with intricate decorative detailing. With its shallow, embellished design, it is a playful statement piece and creates an ornamental focal point for bathrooms or cloakrooms. 
Featuring a deeper basin and pared-back aesthetic, the modern Luna is perfect for contemporary bathrooms, although its elegant simplicity will also work beautifully with most interior styles and boasts a timeless design. 
Able to withstand hot water temperatures, transparent tempered crystal glass is a practical and durable option that also delivers a dramatic aesthetic to bathrooms. The neutrality of transparent glass allows Cornelia or Luna to pair with all colors and interior styles, while beautifully catching the light and casting attractive shadows. London Basin Co. offers a range of luxury vanity units with a choice of bespoke tops, as well as taps and mirrors to complete the look.
Photo credit: London Basin Co.