London Basin Co. Playful Pastels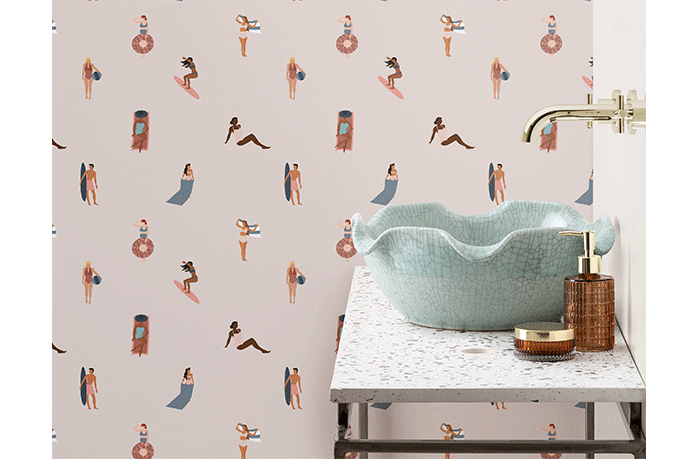 April 29, 2020
Brighten up your spring with pretty pastel shades and intricate motifs. London Basin Co.'s range of countertop porcelain basins in playful pastels is the perfect way to inject color and cheerfulness into bathrooms and cloakrooms without overwhelming the space. Shown above is the Celestine model in pastel green, which measures 45 cm by 16 cm.
Shown here against lively backdrops, the basins feature undulating shapes and ornate patterns that add decorative interest. Available in a wide range of colors, from soft powder blue to pale shell pink, each basin is a one-off, hand finished and generously sized. Below is the Rosaline model in blue and white, which measures 41 cm by 15.5 cm.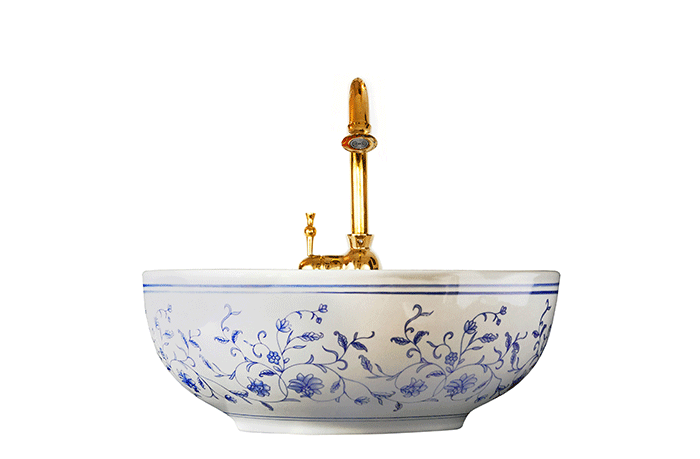 Alongside their basin collection, London Basin Co. also offer single and double vanity units in a range of special finishes with a choice of bespoke tops. New taps and mirrors complete the look.