Maison Valentina Duorom Vessel Sink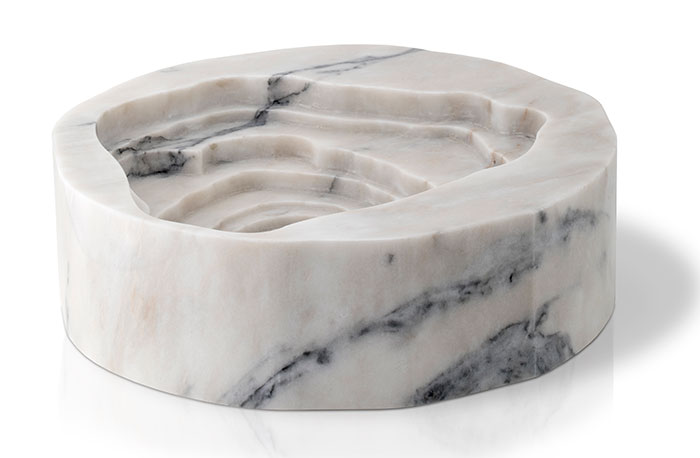 November 3, 2021
Honoring the Douro Valley landscape in Portugal, Maison Valentina created the Duorom Vessel Sink, an asymmetrical design available in three different types of marble — Nero Marquina, Carrara and Estremoz — which allows this item to fit in any interior, enhancing the luxurious look of marble.
As a luxury and handcrafted brand that knows the perks of vessel sinks to timeless and elegant decors, Maison Valentina offers a range variety that differs in shape, size and material but has a standard when it comes to their high-end techniques.
In their beginning, vessel sinks were made with the material available at the time, usually a rock, with its naturally eroded look made by weather which created a bowl shape. They were commonly placed on top of a surface for convenient access, but now it is simply a design choice whether to lay it above the counter or recessed. Besides this versatility that allows the imagination to flow between endless design possibilities, these pieces of art are customizable and offer more space to the countertop.