MTI Baths Leona Sink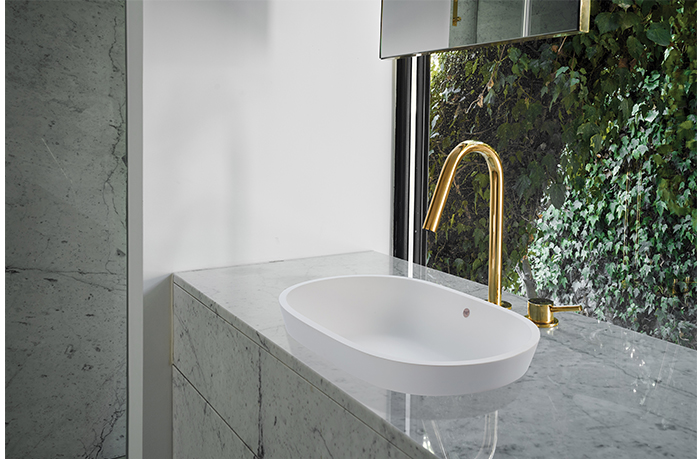 June 30, 2020
MTI Baths celebrates the free-flowing forms of nature with its newest oval basin – the Leona. The sink's clean lines and gentle curves bring a sense of balance and tranquility to the bathroom. The ambiance of design spaces can improve your health and well-being, so it's important to begin your morning ritual at a sink that provides a positive charge. The elegant, uncluttered Leona is the perfect addition to create a calming, beautiful bathroom. 
As the newest addition to MTI Bath's Boutique Collection, the Leona basin is a semi-recessed model that allows only the top 2 inches of the sink to rest on the vanity. Its sleek, minimalist vibe is a natural fit with today's trendy industrial chic look and is versatile enough to pair equally well with a contemporary, transitional or even retro design space. The sink measures 20 inches by 13 inches with a 5-in. bowl depth and is crafted from MTI's signature SculptureStone. Its eco-friendly mixture of 70 percent organic natural stone combined with high-performance resins is non-porous, stain-, mold- and mildew-resistant, making cleaning and maintenance easy. Leona is available in material colors of white or biscuit, in either matte or hand-finished deep high-gloss, with eight optional exterior colors. The sink has no overflow and requires a vessel-style drain kit without overflow.
Create a more peaceful place to wash with the natural beauty of the Leona sink. For more information about this new basin or any MTI products, visit mtibaths.com.