QTOO Wall-Mounted Faucet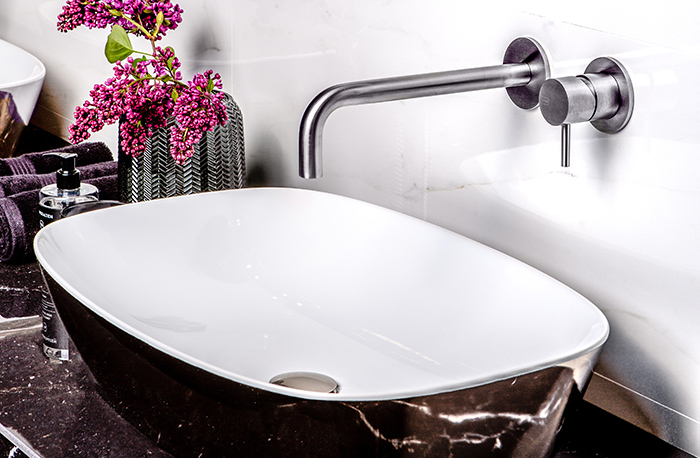 April 7, 2020
Danish plumber designer and manufacturer QTOO introduces a trio of wall-mounted faucets that bring a hip, modern aesthetic to the bath. QTOO combines expert engineering and marine-grade stainless steel to create a series of wall-mounted faucets that are visually pleasing and impressively practical. All three designs feature a fixed spout, built-in aerator and an eco-friendly water flow rate of up to 1.3 gpm. Options for spout projections include 4.5, 7.4 and 9.84 inches. Clean lines and gentle curves give each faucet an elegant, minimalist style, and the faucets are available in matte or polished finishes and are fully lead-free compliant.
As an award-winning manufacturer specializing in stainless steel fixtures, QTOO offers an exclusive line of bathroom faucets and accessories and have recently expanded U.S. product lines to include a new kitchen vessel faucet and a thermostatic valve with three-way volume control diverter. Because the brand's products are made entirely of stainless steel, they are recyclable in keeping with the QTOO's commitment to environment stewardship.
Find more bathroom faucets here.