Ritmonio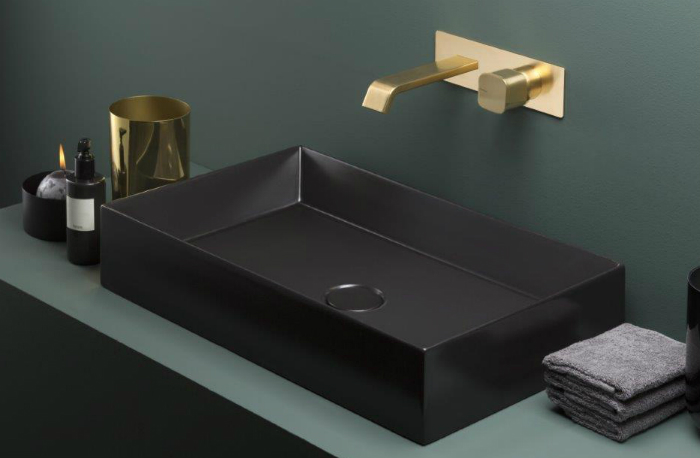 June 15, 2018
The new Taormina series by Ritmonio revisits classic elements in a contemporary interpretation with graceful lines. Taking its inspiration from the charming Sicilian seaside village for which it is named, the Taormina series is the real expression of made in Italy: the body of the mixer evokes the shape of the characteristic columns of the Ancient Theater of Taormina, and its gentle lines refer to the sinuous shores and waves of the Mediterranean Sea.
The series is available with a handle without lever, which is cleaner and more essential, or with lever, to allow the final user a great functionality. It comes in six finishes: chrome, brushed, black chrome, brushed black chrome, gold and brushed gold. Taormina offers water-saving features, including ECO limited water flow. The series includes a complete range of products from basin mixers and built-in mixers to showerheads.
Find more bathroom faucets here.