Ritmonio Colors of the World Handles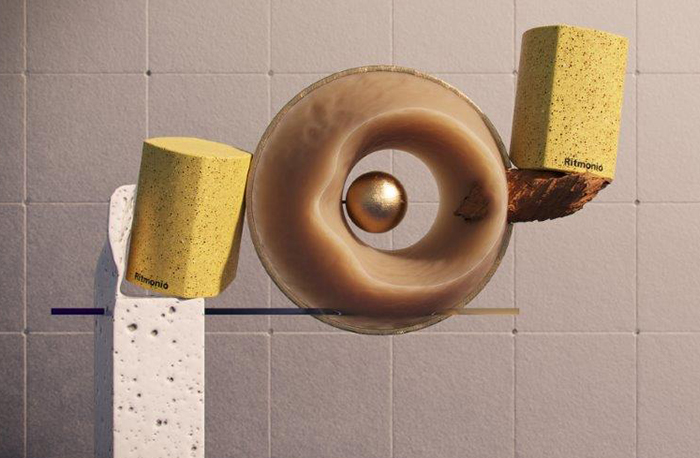 September 22, 2020
Ritmonio has introduced the Colors of the World to its Haptic series of concrete faucet handles. After a consistent chromatic and stylistic study and a search made by the company for new production techniques, the project was created to offer the handle in hues inspired by natural scenery.
The new colors are soft but firm, sober but daring, and intended to create emotions. Eight colors are available and are suited for multiple combinations:
Vulcano: character, power and explosiveness: the most vigorous nature synthesized in Vulcano.
Tramonto: the color of the sky at nightfall, its shades create a unique and fascinating spectacle. A moment where thoughts and emotions become more intense and overwhelming.
Tundra: the ancestral call to the most extreme atmosphere, the imaginary journey through boundless spaces.
Artide: absolute purity. Artide evokes scenarios sculpted by nature and always suggests new interpretations.
Amazzonia: the breath of a spectacular and lush nature: a chromatic adventure on the edge of the world with Amazzonia.
Sahara: the suggestion of the dunes, the natural architecture that blends materiality and spirituality. The desert heat reveals itself in Sahara.
Oceano: An intense and relaxing shade, to jump into to rebalance your energy. Oceano is the water color.
Canyon: the breath of the Earth is release in Canyon, with warm, boundless, powerful and full of wonder atmosphere.