Ritmonio Diametro35 Series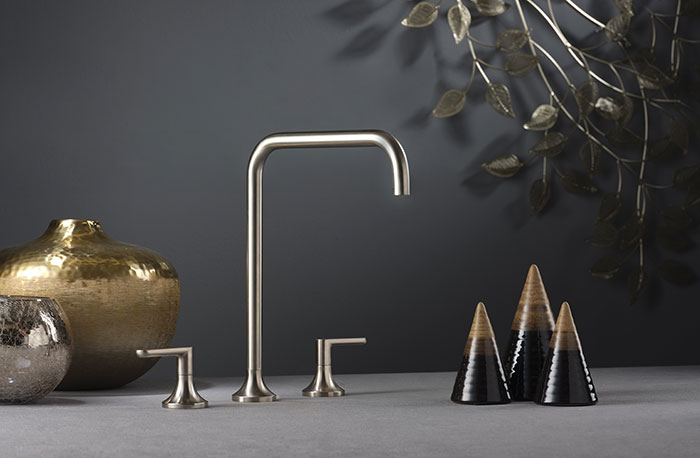 March 28, 2022
Ritmonio's Diametro35 Series, symbol of Made in Italy, which for more than 20 years has assumed a prestigious role in the world of design taps, decreeing the international success of the company, is the fulcrum of an ambitious expansion project, which will lead to the launch of new collections designed to reach unexplored market segments and offer an increasingly diversified and competitive offer. The beginning of a new era for Diametro35 which, with its expressive power and purist lines offers a synthesis of form and function, evolves from an iconic series into a real brand, an emblem of Ritmonio. 
Its innate class, inherent in the timeless shape that makes the collection unique, now finds expression in four variations of intrinsic finesse, in which style, luxury and timeless elegance converge: 
Diametro35 S is smart, simple and surprising. Versatile, young and innovative in terms of configurations, finishes and breadth of range, it satisfies the aesthetic requests of an increasingly demanding and creative clientele, as well as those related to the different design moods.  
Diametro35 Impronte gives expression to the most diverse styles. Ritmonio aimed at a greater possibility of customization, and with Impronte arrived at three-dimensional textures, giving shape to a collection that is made up of four exclusive "footprints." A new material and tactile dimension for the control of the mixer, it is proposed with or without lever, which becomes the absolute protagonist of the spaces.  
Diametro35 Cross stands out for a new, balanced and proportionate design and for the cross shapes of the new handles.  
Diametro35 Elegance (pictured) represents one of the most interesting developments in the evolutionary process of the series, marking a new balance between the value of tradition and the technological strength of the present. The handles with levels — a design element of classic inspiration — takes on a modern and harmonious look.