Ritmonio Taormina Taps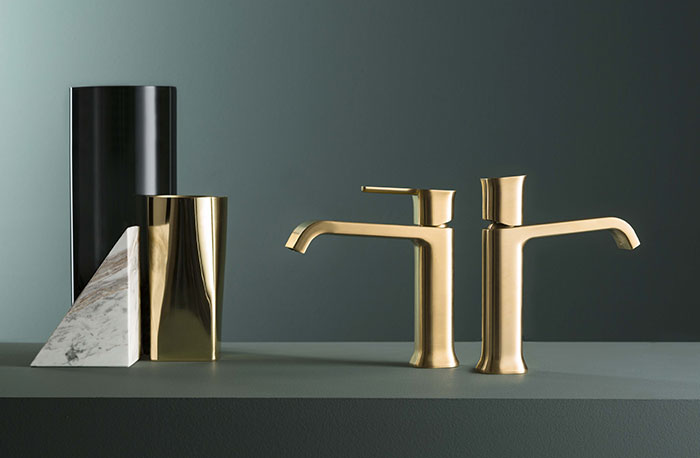 January 18, 2022
Taormina taps by Ritmonio combine elegant and refined aesthetics with respect for the environment. The collection is available in a complete range of products for different uses — from the supports to the built-in walls up to the shower heads. For some of these, the water flow rate is less than 6 l/min, embodying Ritmonio's inclination to sustainable design.
The collection revisits classic elements in a contemporary key, with graceful lines. With a clear inspiration from the Sicilian seaside resort envied all over the world for its charm and beauty, the series embodies the true expression of the Made in Italy of the company. The body of the washbasin mixer recalls the shape of the characteristic columns of the Ancient Theatre of Taormina and its gentle lines refer to the sinuous inlets and waves of the Mediterranean Sea. 
Available in 16 finishes, it is presented with lever-less control — cleaner and more essential — or with lever, to allow the end user a more and more customization in the bathroom.