Simas Henges Range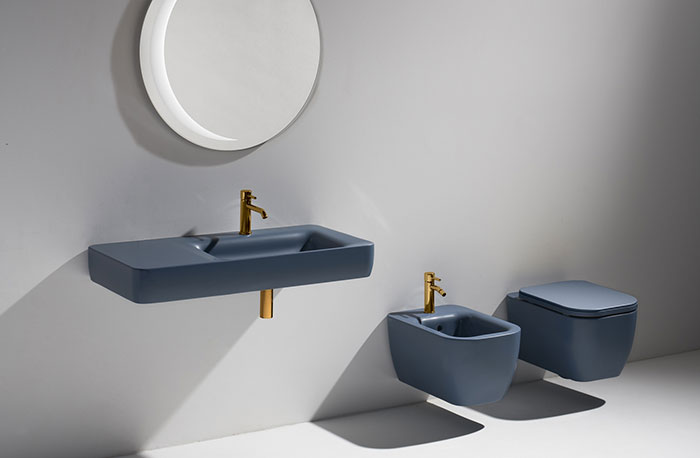 August 3, 2021
Simas introduces Henges, a complete range refined by a high level of manufacturing, with solid shapes, impressive but at the same time soft and elegant. Iconic volumes exalt the architectural cleaning of the ceramic shapes, of the wooden elements and the accessories, thanks to the care for the planning details. Henges, an innovative project of ceramics, is the result of the manufacturing skills by the company from the ceramic district of Civita Castellana, 100% made in Italy, and the brilliant creativity of Florentine designer Simone Micheli.
A diversified proposal, featuring not only basins, consoles or ceramic sanitary ware, but many different furnishing elements with drawers, wooden columns, accessories and mirrors, with fluid and essential shades created for an ambitious result – transform the complexity of our times into simplicity.
Henges includes a wall-hung basin and two consoles for wall-hung or countertop installation, as well as bidets and a WC, wall hung and floor mounted, rigorously rimless. Available colors are glossy white, glossy black, matte white, tela, cemento, matte black, sabbia, moka and blue navy. A wooden column element, a furniture with single drawer or double drawers, is proposed with nuance of glossy white, matte white, matte black, with handles available is chrome or brushed bronze. The rounded mirror with the half-moon backlit motif completes the wide range of accessories and furniture.