Simas Vignoni Collection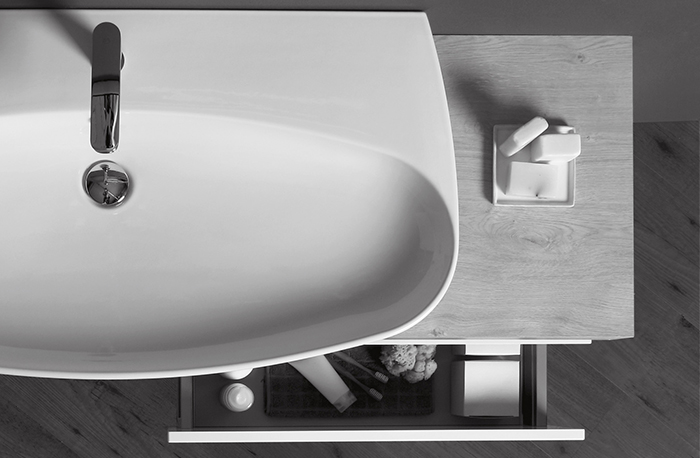 December 22, 2020
A respectful and sustainable lifestyle is possible even in the bathroom with Vignoni by Simas, a collection that celebrates the essential design characterized by the union between a strong balance of shapes and obsessive care for details. The easy and functional elegance of the collection is apparent in the thickness of the basin's edges, even in the larger sizes (60, 80, 100 cm).
The sharp lines and the minimal design of Vignoni, expressed thanks to the high technology of the production process and to the amazing artisanal care of Simas, are distinguished in the collection through its pure lines, which hide a polyhedric planning attitude, remarking upon the infinitive potentiality of the ceramic material. Technological research and certified production processes with an eye on the circular economy impart an eco-friendly product, which is safe to use and easy to clean.
The bathroom fixtures are available in a choice of neutral and relaxing tonalities, such as Tela Matt, Cemento Matt, Anthracite Matt, Black Matt and White Matt, in addition to the classic white and black glossy.
Dynamic shapes, circumscribed in the redefinition of the geometrical lines reveal the collection's lightness, which is at the same time incredibly solid and strong. The "rimless" toilet, both wall-hung and back to wall, are available in a 50cm height version, accessible for all ages. The 4.5 liter per flush grants water savings, and the shifted water outlet makes installation for the renovations easier. The seat cover, extra thin, in the same ceramic finishing, features soft-close and quick release hinges.