SmartFaucets Touchpad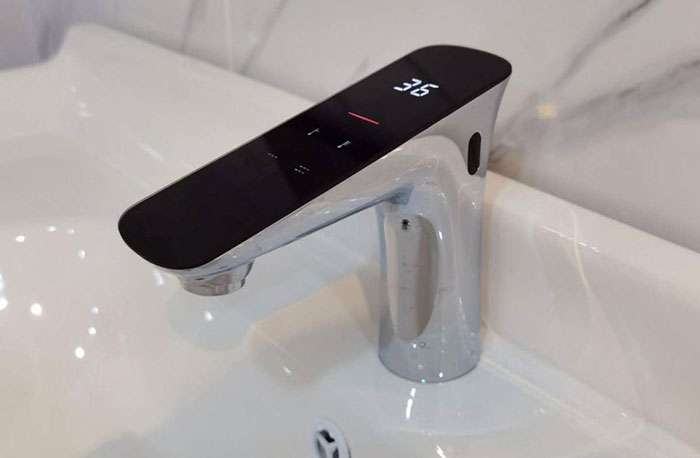 June 29, 2022
A start-up in Irvine, California, has developed a new system called SmartFaucets, a patented technology that combines motion sensor faucets with an electronic touchpad with preset temperature and timer to override the sensor when it fails. This new system has been field tested by Marymount University of California to save 40% water plus corresponding gas, electric, paper towels and trash.
According to American Dental Association, most people spend 1 to 2 minutes brushing their teeth. SmartFaucets has a default timer of 5 seconds to cut off that water supply when not necessary. With this feature, brushing teeth twice a day can mean saving 2 gallons of water. 
Take a look at this eco-friendly kitchen and bathroom renovation.  
By combining the smart touchpad with the motion sensor faucets, SmartFaucets can now be installed in places with only one sink. SmartFaucets technology uses a rechargeable hydroelectric powered battery. 
The touchpad offers four preset temperatures — hot, cold, warmer and warm — making it more sanitary and convenient without having to adjust that water temperature. Installation is easy and can be done in just 10 minutes.
An electronic touchpad can be attached to the bathtub in place of faucet handles to avoid costly bathtub overflow.  For showers, this electronic touchpad can also be placed outside the shower to activate the hot water first before stepping in to avoid that first splash of cold water and provide a benefit to architects and designers by expanding the shower space. For new construction, 100,000 gallons saving in water means reduction in water meter pipe size, which means lower water meter charges and monthly fees.